Prince William backs calls to end Commonwealth homophobia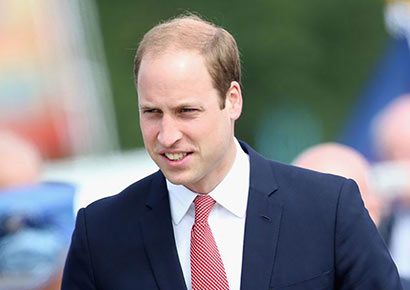 Prince William says he supports efforts to decriminalise homosexuality in 37 Commonwealth countries, which account for around half of the world's nations that still ban LGBT people.
William, alongside other Royals, such as Prince Charles and the Duchess of Cornwall, attended an official high profile reception on Monday to mark Commonwealth Day.
At the event, William met with a representative of the Commonwealth Equality Network and Kaleidoscope Trust.
According to Pink News, he is reported to have said that he supports LGBT rights and that he raises the issue when travelling to other countries. He further said he will continue to address LGBT equality in the future.
Kaleidoscope Trust confirmed the news, commenting on Facebook: "We're honoured to have the support of Prince William, the Duke of Cambridge, this #CommonwealthDay in our work furthering #LGBT human rights across the world with The Commonwealth Equality Network."
The Commonwealth is an association of 53 nations, including South Africa, most of which are former British colonies.
Thirty-seven Commonwealth nations still outlaw homosexuality, encompassing one billion people. Nine of these countries have life imprisonment for gay sex and in parts of two, Nigeria and Pakistan, there is the death penalty.
UK based Ugandan LGBT activist Edwin Sesange welcomed Prince William's support but believes he should do more.
"The fact is these laws did not exist in those countries prior to British colonialism, therefore Prince William should address the fact that Britain was wrong to introduce such laws in those countries" he told Gay Star News.
"Therefore an apology on behalf of the monarch will do much as a starting a point," he said.
Also on Monday, around 80 LGBT rights defenders protested outside the Commonwealth Day commemorations in London and called for the decriminalisation of homosexuality.
Next month, campaigners will hand a petition to the Commonwealth's secretary general; it currently has over 92,000 signatures and is growing. The petition is timed to coincide with the biennial Commonwealth Heads of Government Meeting (CHOGM) which is being held in London and Windsor in April.