PrideTV Highlight: Rock Haven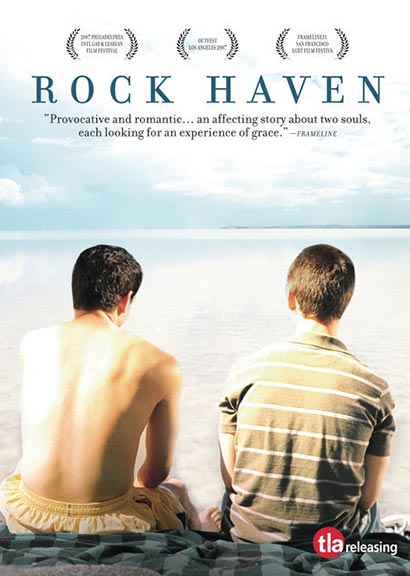 Is faith stronger than sexual attraction? Rock Haven is a drama that doesn't shy away from the complex nature of sexuality and spirituality – only on PrideTV.
Gay| Drama, Romance | Award Winning | Full-Length Feature
Brady (Sean Hoagland), who will shortly be going away to college, is a shy, introspective 18-year-old.
He moves to the coastal seaside town of Rock Haven with his overprotective, widowed mother Marty (Laura Jane Coles), who is planning to set up a Christian school nearby.
He spends a lot of time on the beach, either reading the Bible or staring at the waves crashing on shore, until he meets a neighbour's free-spirited visiting son, 19 year-old-Clifford (Owen Alabado).
There is an instant attraction, even though homosexuality conflicts with Brady's devoutly Christian beliefs. Brady has struggled with his feelings before and spends a lot of time showering, as if to scrub these feelings away.
He seeks advice from his pastor (played by David Lewis, the director), who tries to reassure him by emphasising biblical texts that portray God as non-condemnatory love.
Brady's mother, sensing that something is wrong, tries to fix him up with a nice Christian girl – who knows immediately that he is not interested in her because he isn't staring down her dress.
Will Brady come out to his mom, and how will she react?
Rock Haven is available exclusively on PrideTV. You can subscribe for only R79 per month or R2.50 per day (mobile billing). Subscribe now and get your 2 day free trial at www.pridetv.co.za! Watch the trailer here!