Gareth Cliff to roast Somizi on Comedy Central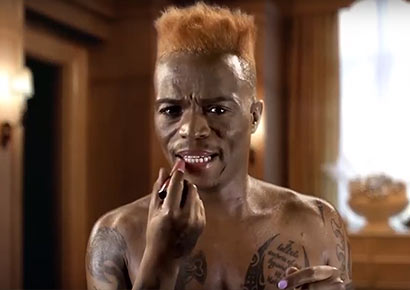 South Africa's most famous gay man is set to be be skewered in Comedy Central's upcoming Roast of Somizi Mhlongo.
Choreographer, actor, singer, father, flamboyant fashionista, diva and husband-to-be, "Somgaga" will be the third celebrity to be roasted by Comedy Central Africa, following The Roast of Steve Hofmeyr and Kenny Kunene.
The Roast will be recorded on Thursday 26 April at The Lyric Theater in Gold Reef City, Johannesburg and will then be broadcast on the 7th of May, with an uncensored version available on Showmax on the 8th of May.
The Roast Master has been revealed as none other than former SA Idol's judge and shock jock Gareth Cliff.
"It's going to be, from beginning to end, outrageous," said Cliff in a promo video. "You know who we're roasting. Outrageous is the only word I can think of."
As the first LGBT South African celeb to get roasted, we're intrigued to see how Somizi's sexuality will be handled. How far will the panel go? How far can they go? Judging by the promos below, we doubt he'll have any issues clapping right back.
"I think Somizi has dealt with way bigger monsters than me," said Cliff. "We might have to hit him where it hurts. We might have to go there."
He went on to say: "It's a chance to pay tribute to a guy who's had an incredible career, and continues to have an incredible career, and I think someone who a lot of people envy because he's so honest and he lives a life of unapologetic opinion, fun, laugher, energy…"
The full Roast Panel has yet to be announced, but it's been confirmed that it will include comedian Schalk Bezuidenhout and outspoken poet and activist Ntsiki Mazwai.
Somizi's public profile has skyrocketed in recent years. He became an immediate hit as an Idols South Africa judge when he joined the panel in 2015. Last year he released his best-selling biography, Dominoes: Unbreakable Spirit.
Most recently, Somizi stunned his fans when he announced that he'd gotten engaged in Paris to boyfriend Mohale Tebogo Motaung, a 24-year-old economics student.
Tickets to attend Somizi's Roast on 26 April can be booked on Computicket.