On fire! Meet Dublin's Euphoria DJ Dave Mladi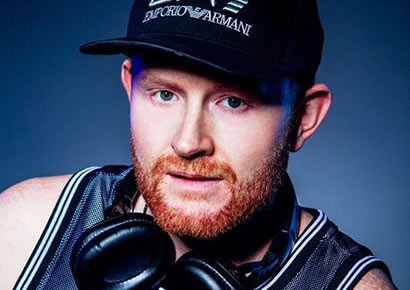 Dublin's Euphoria gay club is here, with must-attend parties in Cape Town (26 April) and Jozi (28 April), courtesy of local queer clubbing brand Therapy.
One of the headliners is a fiery Irish redhead; producer and DJ Dave Mladi. He's played gigs all over the world, and he's now just hit our shores for the very first time.
We chatted with Dave about his passion for Portugal and Brazil and what we can expect from his set.
Tell us a little about Euphoria in Dublin? What makes it unique?
Euphoria Dublin was created four years ago. It's renowned for its high end themed productions with dancers and performers. We host famous international DJs and also have our very talented local DJs play for us.
What's the idea behind the Euphoria Mile High Tour?
As a brand, Euphoria is evolving rapidly and now is the time for expanding internationally. The whole idea of the Mile High World Tour is to showcase our Irish clubbing brand and show to the world what we are made of. We are getting great feedback from fans and promotors and we are getting rebooked which is great.
How many countries are you visiting?
So far, the tour has been to Portugal twice, Italy, Dubai and now South Africa. We have a gig in the Seychelles next week. Euphoria has also had events in London and at The European Gay Ski Week in France.
You've played at a lot of clubs and parties in Portugal and Brazil. What makes those countries so special to you?
When I first arrived in Brazil for a holiday in 2014 I fell in love with the country and its people. I was a trance and electro DJ but I was blown away by the local house music scene. My music style evolved from that point onwards.
So there's a personal connection?
I can speak Portuguese and I have a lot of Brazilian / Portuguese friends. Portugal has always been a special place for me since my childhood as I have gone on holidays there from an early age. I love playing in Portugal and I have many friends there. I have performed in the Algarve and Porto with a date planned in June in Lisbon.
Was DJing something you always wanted to do? When did the bug bite?
From an early age this was always my dream. I bought my first set of decks when I was 17 and I never looked back. My music style has evolved so much over time and I have dedicated a lot of my time and energy to being a DJ.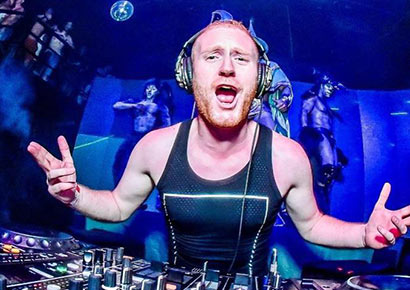 You're also a producer. Were there any other career options?
Yes, I have a degree in marketing and work professionally in IT as well as being a DJ/producer.
As a DJ, what makes you stand out from your peers?
I have crafted a unique sound in my productions which I think is unlike anything that my colleagues are doing. I also create my own private mash-ups with music that has inspired me throughout my life. I share these mashups and get ongoing support from well known DJs.
What are you most looking forward to experiencing in South Africa?
I have been so excited to come to South Africa! I have had a great time already and I have met so many nice people. I'm looking forward to playing of course and also to go on a safari trip. I will definitely be coming back here!
Are you single or involved. The boys want to know.
I'm single at the moment.
Noted! What kind of music do you listen to in your spare time?
When I'm on my own I pretty much only listen to dance music as it uplifts me and makes me happy. When I listen to other music I don't get the same feeling.
They say you should get off the dance floor once you're over 30. Do you agree?
Defo not! One great thing about the gay clubbing scene is that people of all ages come together to party.
Where is the hottest clubbing / party spot in the world right now?
For me the club scene in Brazil has to be the best in the world. I lived there for three months last year and I got to experience many clubs in different parts of the country. To play at The Week in Sao Paulo and Rio is still my dream!
What kind of set can we expect from you in South Africa?
I'm really looking forward to play some 'durty and bangin' Tech House which I don't get much of a chance to play at home. I love this style and cant wait to show everyone my alternative style.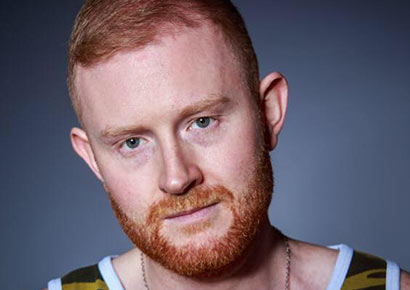 Where to next after South Africa?
Next stop Seychelles and then Lisbon and Vienna!
When you're not getting the dancefloor pumping, how do you like to spend your weekend?
My ideal weekend is to get up early, go to the gym, go shopping, spend some time on music and maybe have a few cheeky drinks in the evening.
Tell us something about yourself we'd never guess?
Dave Mladi is not real name.
Meet Dave for yourself in Cape Town on Thursday 26 April (Friday is Freedom Day) at the Pink Panther night club and in Johannesburg on Saturday 28 April at Carfax in Newtown. Buy your tickets at Nutickets.co.za.
EVENT DETAILS
Johannesburg
Featuring 2 thumping dancefloors, 2 international DJ's, as well as the unstoppable Therapy residents in action.
Includes Hotbox Main Room inside the venue and a Therapy Lite Street Party
Where: Carfax Newtown, 39 Gwi Gwi Mrwebi Street, Newtown
When: Saturday 28 April
Time: 9PM – 4AM
Tickets: Early bird R140, Standard online R190, Door price R200 before 10pm, thereafter R220
Right of admission reserved: No under 18s, No Attitudes
Cape Town
Featuring 2 international DJs as well as the inimitable Therapy resident DJ crew
Where: Pink Panther Night Club, 120 Strand Street, C.T. 8000
When: Thursday 26 April (Friday is Freedom Day) Time: 9PM – 4AM
Tickets: Early bird R75 , Standard online R85 , Door price R90 before 10pm, thereafter R110
Right of admission reserved: No under 18s, No Attitudes
To buy your tickets go to Nutickets.co.za.
DJ SOUNDCLOUD LINKS
Matt Bogard
Dave Mladi