Knysna Mr Gay World 2018 / Pink Loerie Travel Packages
Mr Gay World™ will take place from 20 to 27 May, 2018, alongside the Pink Loerie Mardi Gras and Arts Festival, in the spectacular Garden Route town of Knysna, South Africa. To make it easy and affordable, official travel partner Mamba Tours has put together a number of packages.
All the below packages, just some of those that are available, have the option to be extended or adjusted, at additional cost. All rates are based on 2 adults sharing, dependent on availability at time of booking. Please take note that for the vehicle, the driver must have a valid driver's licence and credit card.
Should you wish to create your own packages, fly in from anywhere in South Africa or internationally, with these or other accommodation options, tickets to official events, as well as other leisure and adventure activities in the area, we will be more than happy to assist. Please contact us on +27 (11) 568 1640.
Pink Comfort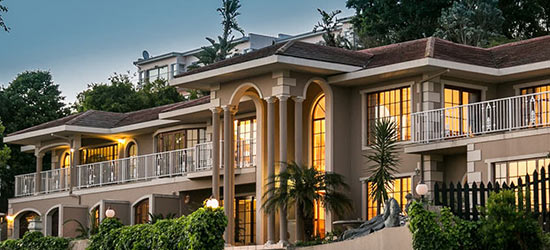 Ref: 1004
Fly-in deal from R6,461.00
Package includes:
• Flights on Mango Airlines (Specific flights / From Johannesburg)
• 3 nights accommodation at Moncrieff Manor Guest House *
• Includes daily breakfast and a welcome hamper
• 2 x FREE standard entry tickets to all three After Parties
• Group B car rental
To book: hello@mambatours.com / +27 (11) 568 1640
Pink Premium
Ref: 1005
Fly-in deal from R6,492.00
Package includes:
• Flights on Mango Airlines (Specific flights / From Johannesburg)
• 3 nights accommodation at Moncrieff Manor in the Harmony and Helen studio with mini kitchen *
• Includes daily breakfast and a welcome hamper
• 2 x FREE standard entry tickets to all three After Parties
• Free access to the VIP art exhibition
• Group B car rental
To book: hello@mambatours.com / +27 (11) 568 1640
Lavish Luxury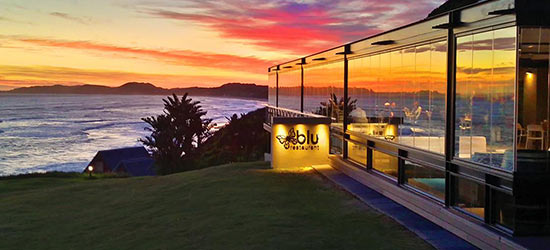 Ref: 1011
Fly-in deal from R7,599.00
Package includes:
• Flights on Mango Airlines (Specific flights / From Johannesburg)
• 3 nights accommodation at Brenton Haven in a Superior Suit *
• Includes daily breakfast and a welcome hamper
• 2 x FREE standard entry tickets to all three After Parties
• Free access to the VIP art exhibition
• Free tickets to the Grand Finale
• 1 x Special Dinner
• Group B car rental
To book: hello@mambatours.com / +27 (11) 568 1640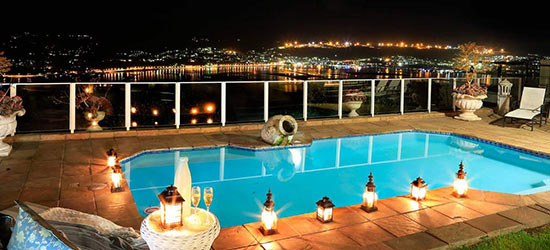 Ref: 1008
Fly-in deal from R11,884.00
Package includes:
• Flights on Mango Airlines (Specific flights / From Johannesburg)
• 3 nights accommodation at Villa Castollini in a luxury room *
• Includes daily breakfast and a welcome hamper
• 2 x FREE standard entry tickets to all three After Parties
• Free access to the VIP art exhibition
• Free tickets to the Grand Finale
• 1 x couples Special Dinner
• Group B car rental
To book: hello@mambatours.com / +27 (11) 568 1640
Glitter Glamorous: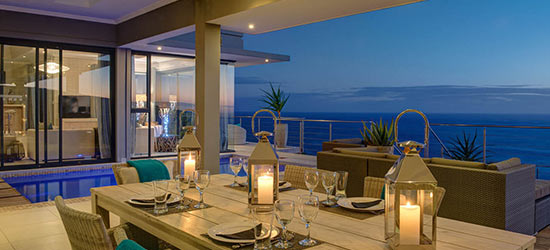 Ref: 1010
Fly-in deal from R30,702
Package includes:
• Flights on Mango Airlines (Specific flights / From Johannesburg)
• 3 nights accommodation at Retreat on Cliff in the Presidential Suite *
• Includes daily breakfast and a VIP welcome hamper
• 1 x couples VIP Dinner
• 2 x FREE VIP entry tickets to all three After Parties
• Free access to the VIP art exhibition
• Free tickets to the Grand Finale
• 1 x couples Special Dinner
• 1 x couples day excursion of your choice
• Luxury vehicle rental
To book: hello@mambatours.com / +27 (11) 568 1640
TERMS & CONDITIONS
* Specific dates 
* Package rates only valid during Pink Loerie 2018 period
* Packages dependent on availability
Terms & Conditions apply