LGBT Movie, Love Simon, banned in India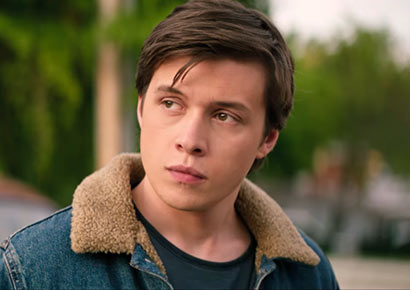 India has banned the new American LGBT teen movie, Love Simon, on the day of its release.
Gay Star News reported that the Indian Central Board of Film Certification banned the film because of its gay content. The film was meant to premier in the country on June first, but those looking forward to seeing it were dissapointed.
According to media reports, social media users were using the hashtag ReleaseLoveSimonInIndia and have started an online petition in attempts to have the ban overturned.
it's shameful how a movie that could have a huge impact on the queer folk all over the country has been cancelled while films that promote stalking and violence and harassment are celebrated by the indian media #ReleaseLoveSimonInIndia

— anu ¹⁰⁵ (@cloudspml) June 1, 2018
The country continues to subject its LGBT community to legal and social difficulties. Same-sex interaction and marriage are still criminalised under Section 377 the country's penal code. Pop Buzz reported that many members of the LGBT community have said this movie could help young people in India to accept themselves and come out.
#ReleaseLoveSimoninIndia do they think everyone is going to "turn" gay by watching that movie?? do they not realise how important this movie is for the lgbtqia+ people in india and people like me who are trying to come in terms with their sexuality?

— anu (@ishqvmin) June 1, 2018
The romantic-comedy-drama film is about an American gay middle class teenager, Simon Spier, who is still in the closet to his family and friends. The teen finds himself in a dilemma when an online stranger he falls in love with threatens to out him to his entire school.
The movie's relatively light approach to the issues surrounding being closeted and coming out and its setting in a suburban location makes it stand out from recent darker films exploring gender and sexuality within the LGBT community.
Spiers is played by 22-year-old Nick Robinson, who described the movie as relatable to everyone and could help people come to terms with themselves in a comfortable way.
Reviews have described the movie as formularic and safe but also funny and engaging at the same time. The movie has already bagged $57.7 million, according to Box Office.
Love Simon is set to debut in South Africa on 29 June. Mambaonline will be hosting a screening on 14 June. More details, on how you can book a ticket, will follow.