Pink Loerie reacts to George Mayor's homophobia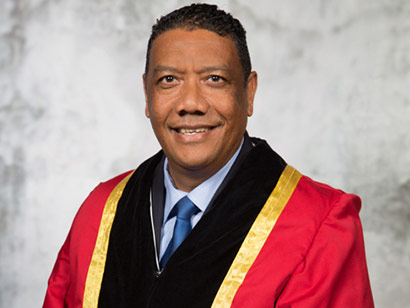 The organisers of the Pink Loerie Mardi Gras and Arts Festival say they are saddened that the Mayor of George does not support the Boston Gay Men's Chorus' visit to the town due to his Christian beliefs.
On Tuesday, Mayor Melvin Naik went on to local Christian radio station Heartbeat FM specifically to publicly distance himself from the concert next week, which is backed by his own Municipality. (Read a full report here.)
He said that he is "not giving my approval to this concert" because of "my Christian conviction and belief system." Despite this, he insisted that, "I am saying this without any judgment against anyone," and said that he would pray for the members of the choir.
"We find it ironic that this statement comes from a town which has just directly and indirectly benefited from one of the largest LGBTQ+ events on the South African calendar, not mentioning the influx of international visitors associated with the Mr Gay World event who either arrived early or stayed on after the event to enjoy the hospitality of the area," commented the Pink Loerie organisers.
The annual Pink Loerie Festival is held in the nearby town of Knysna, which this year also hosted the 10th edition of Mr Gay World.
"The Knysna City Council shines the example of how LGBTQ+ tourism can benefit not only a town, but a whole district, which in this instance includes George, Plettenberg Bay and others," the organisers said in a statement.
What is even more upsetting, they added, is that all the money raised by the American choir's concerts will benefit local LGBTQ+ organisations.
"It feels like slapping a guest bearing gifts in the face," commented John-Louis O'Neil, Pink Loerie organiser. "The mayor of George is a hypocrite as his town has benefited from our event and now closes the doors to other LGBTQ+ guests."
The DA, of which the mayor is a member, condemned Naik's statement and said it was referring the matter to the party's Federal Legal Commission for further investigation.
The free George concert by the Boston Gay Men's Chorus, which is on a national tour of South Africa, is still set to take place at the Conville Community Hall on 19 June at 6pm.