PrideTV Highlight: The One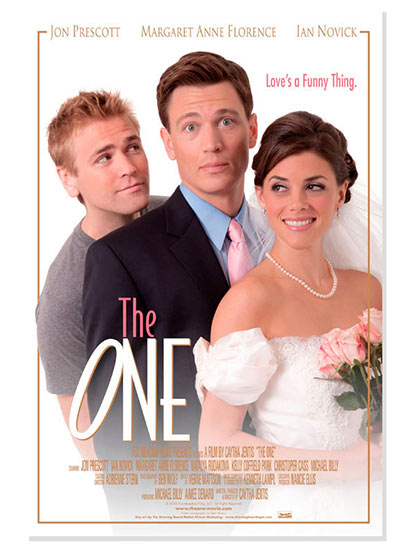 The One, described as edgy and quick-witted, is a romantic comedy drama about a young, successful Manhattan investment banker living the charmed life. Now on PrideTV,  it's just the thing for end of the week video-on-demand (VOD) viewing.
The One (2011), a writing and directing dual role for Caytha Jentis, is LGBTQI 'dramedy' at its most entertaining. With just the right amount of saccharine mixed with a heavy dose of drama, it stars Jon Prescott, Ian Novick and Margaret Anne Florence and has a plot that will sound familiar. However, the threesome's convincing acting carries it off and delivers a new freshness to a familiar – if not popular – movie theme.
A month before his wedding, Prescott's character meets and falls in love with someone from his past in the form of Novick's character and, of course, this all has implications for Florence's character who the viewer expects will be left standing at the altar. Fortunately, the plot is a lot more multi-layered than that and this alone makes this one worth watching.
Described by one reviewer as 'refreshingly funny', we love the fact that many themes are tackled here, with humour and sophistication. We have repressed LGBTQI desires mixed with a coming out story and a belated coming of age tale – that's an eyeful for the viewer!
This is an all-round fabulous movie.
The One can now immediately be streamed direct from www.PrideTV.co.za. Enjoy this ad-free feast from Africa's LGBTQI VOD leader! Watch the trailer here.