World Cup | FIFA opens disciplinary proceedings against Mexico for homophobic slurs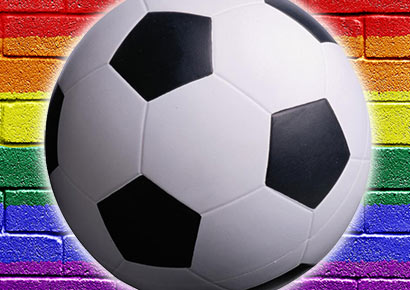 FIFA has started disciplinary proceedings against Mexico after its team's fans used anti-gay slurs during the country's 1-0 football World Cup win against Germany.
According to the Chicago Tribune, some Mexicans chanted the slur when German goalkeeper, Manuel Neuer, prepared to take a goal kick in the 24th minute during Sunday's match. Fans in Mexico often use the slur to insult goal keepers from an opposing team.
Some Mexicans have said that, although this is a well-known slur, there is no homophobic or discriminatory intent. The Mexican Football Federation has been repeatedly fined by FIFA over fans chanting the slur.
In November last year, however, the Court of Arbitration cancelled two fines against Mexico, after ruling the chants as "insulting" but not intended to cause offence.
FIFA has not elaborated on the nature of the disciplinary proceedings or when they will take place. "Further updates will be communicated in due course… we cannot comment further, at this stage," the association said in a press statement.
FIFA is using a new anti-discrimination procedure for the Word Cup, under which referees are instructed to stop the game for an announcement on the public address system when discriminatory behaviour is seen or heard. FIFA said in this case that, "A public announcement was prepared, but the chants ceased."
Mexico has been selected as one of the three hosts for the 2026 FIFA World Cup, alongside Canada and the United States.
Meanwhile, the St. Petersburg Diversity House, which is a designated safe space for minorities during the World Cup in Russia, was closed down following the withdrawal of permission from the building's owners on the eve of its opening last week Thursday. This was on the same day as the official World Cup opening in Moscow.
The House encompasses exhibitions, meetings, events and fan exchanges. The director of the Fare network, the organisation responsible for the project, Paira Powar, said it was shut down by authorities because it "did not conform to their political outlook."
Powar added: "It seems to be clear that the project in St. Petersburg has been subject to a political attack of the kind that shows how debates about human rights are curtailed by powerful conservative political forces in Russia."
The House was later reopened at Berghold space, Grazhdanskaya Ulitsa, and will hopefully remain open until the end of the World Cup. "If the local authorities continue to apply pressure, we are quite prepared with our local partners to play cat-and-mouse with them until they see the value of what we are trying to do," said Powar.