Pride TV Highlight: Finding Me Truth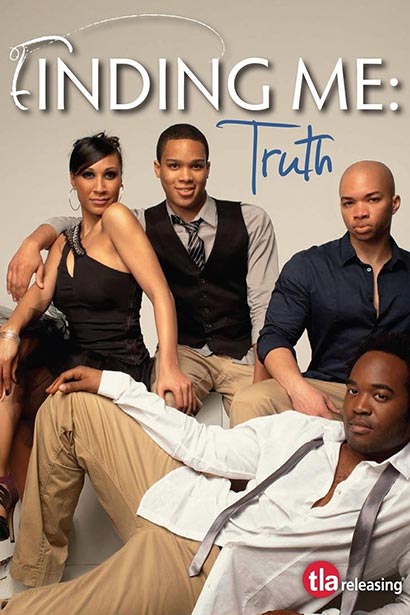 PrideTV brings you Finding Me Truth – a romantic drama about a group of love- and sex-obsessed Jersey City friends navigating the treacherous waters of relationships. 
This is a multifaceted feast with elements of drama, comedy and romance all rolled into one convenient entertainment package just perfect for a cold winter evening's viewing.
Directed by Roger S. Omeus, viewers can connect with the lead character of Finding Me Truth in the form of Faybien Allen as he navigates certain familiar themes we all face at some point in our lives.
The naive Faybien must face certain uncomfortable truths to recapture the heart of his long lost love.
Along the way, as it often goes, he befriends the film's secondary lead in the form of Jay, an unlikely character who introduces his new friend to the darker side of life.
As the cast navigates the treacherous waters of modern relationships, the film focuses much attention on how we arrive at points in our lives and the decisions to be made when we get there. The spotlight is cast often on 'high road, low road' type of scenarios and all the angst that goes with making the right choices at certain crossroads.
With little of the hot and heavy action that characterises many similar movies, this one is definitely for the thinking viewer intrigued by plots, drama and romance. Few sins of the flesh here. This one essentially follows the loves, losses, fights, jealousies and broken hearts of a group of friends – it's undemanding, entertaining viewing at its best.
Finding Me Truth is highly rated. One reviewer cheekily asked "who knew Jersey City could be such a hotbed of gay drama?" while being full of praise for the lead, describing Faybien as "sweet, bright-eyed and emotionally-vulnerable."
Finding Me Truth can now immediately be streamed direct from www.PrideTV.co.za. Enjoy this ad-free feast from Africa's LGBTQI VOD leader. Watch the trailer here.