South African bi, gay and MSM prefer self-HIV testing, study finds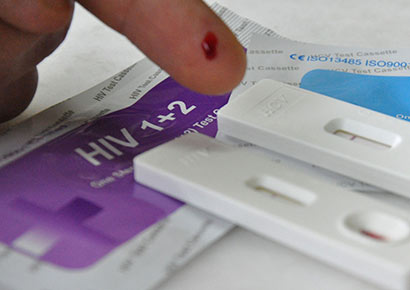 A study has found that young South African men who have sex with men (MSM) prefer HIV self-testing over going to a clinic.
The study sought to address the impact that stigma, privacy and other social barriers have when it comes to MSM testing for HIV.
It also hoped to "determine the acceptability and feasibility of HIV self-testing and peer-based distribution among HIV-negative MSM in high prevalence settings in South Africa."
The authors gave out a number of HIV self-testing kits in two regions in north-east South Africa. They found that of the 127 men who were recruited, 116 (91.3%) used a self-test kit at least once and nearly half used test kits twice during the six-month study period.
The study, as reported by Aidsmap, also found that the proportion of men who tested in the last six months greatly increased during the follow-up period.
The research was conducted from June 2015 to May 2017 in the Gert Sibande and Ehlanzeni Districts, in Mpumalanga. Sibande is a rural area, encompassing a cluster of farming towns on the highveld, and Ehlanzeni is an urban area, including Nelspruit, which is a tourist hub for visitors to Kruger National Park.
There were similarities and differences between the two groups. The participants were on average young, with two-thirds of them in both areas under 25. Less than a third had had paid work in the last six months.
About 68% of them identified as bisexual, while only 29% identified as gay men. Eighty percent of the participants from Gert Sibande said they had a regular male sexual partner compared to 86% in Ehlanzeni. About 31% in the former said they had more than one sexual partner in the last six months compared to 39% in the latter.
Fifty-four percent of the participants in Ehlanzeni said they had tested for HIV in the last six months and seven percent had never tested.
The trial results found that more than 90% of the participants in the study used the self-testing kits that they were given; most of them testing themselves more than once or twice. Eighty-three percent preferred self-testing while 11% said they would prefer to get tested at a clinic.
The study learned that the 83% that preferred self-testing found it convenient, self-empowering and gave them privacy, while the minority who preferred clinic testing said they missed the counselling and support they got there.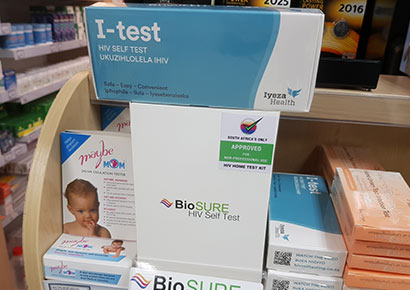 Ninety-seven percent of the participants distributed self-testing kits to others, including sexual partners, friends and family members. Despite valuing privacy, 24% took their tests at the same time as another person that they gave an HIV testing kit to.
The study is the first to show that HIV self-testing kits are a preferred option among MSM in a South African context. HIV self-testing kits can be bought from most chemists in South Africa, but the cost (from about R160 from Dischem) can put them out of reach for many. It is recommended that if someone tests positive when using a self-testing kit they should confirm the results at a clinic where they will also be able to start immediate treatment.
The study was published in the Journal of Acquired Immune Deficiency Syndromes.