South African men compare their penis shapes to bananas #WorldPenisDay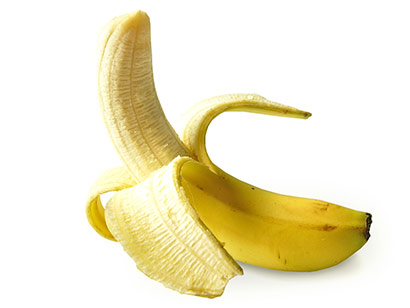 Most South African men rated bananas as the most suitable comparison to their penis shapes, according to new research released on World Penis Day. 
The study – by underwear company, Frankees, and research laboratory, the South African Pelvic Research Organisation on Body Empowerment (SAPROBE) – looked at the health and habits of men and their genitalia.
With a sample size of 217 men spanning Cape Town, Johannesburg, Durban and Pretoria, the findings revealed insights relating to circumcision, prostate wellness, male hygiene and testicular location.
The survey found out that 52% of men in Cape Town and Durban's testicles are positioned to their right when relaxing or enjoying some downtime. However, in Johannesburg and Pretoria, 48% of males preferred to position their testicles to the left.
Seventy percent of Durban men said they underwent circumcision for religious or health reasons compared to 63% in Johannesburg, 52% in Cape Town and 25% in Pretoria. Most of the men surveyed said they have never had their prostates checked  – 90% of Johannesburg males have not consulted with a medical expert, in Cape Town its 77%, Durban it's 70% and Pretoria comes in at 75%.
Sixty-five percent of the men surveyed said size doesn't matter, because performance outweighs size. Fifty-four percent of men rated their phallic size as average, with 38% rating the size a 7 out of 10. Secondary to its usage, factors such as length (16%), shape (10%) and girth (9%) were called out as being vital.
On phallic hygiene, all men surveyed in Durban and Pretoria said they changed their underwear on a daily basis, while 98% of men in Cape Town and 96% in Johannesburg change their underwear on a daily basis. As for what type of underwear they prefer, trunks top the list, being the preference in Durban (78%), Cape Town (77%), Pretoria (75%) and Johannesburg at 69%. In both Cape Town and Johannesburg, 4% go commando.
Clinical sexologist and couples therapist, Dr Marlene Wasserman (best known as Dr Eve), commented on these findings and said that despite men constantly thinking of their penises, they rarely discuss their concerns or feelings with their partners or peers. "Often, men have a complicated relationship with their phallic organs as they consider this as a means to assert social power and boost their confidence, rarely discussing their sexual health," she said. Dr Wasserman added that she hopes that the study will open dialogue focusing on taboo topics concerning South African men and their sexual organs.
On a quirkier note, the SAPROBE study also learned that there was a significant relationship between men's penises and the shape of fruit and vegetables. Forty-two percent rated the banana as their most favorite comparison, followed by the mielie (22%), and marrows (14%). Twenty percent of men over the age of 55 preferred to refer to their sexual organs as carrots.
Men between 18-35 years of age liked using the name "Dick" to refer to their privates while men over the age of 35 preferred using the term "Popeye" and 8% were comfortable with calling their bits, "junk." Among the gay community, 30% of men between the ages of 18-35 use the term "gear stick" to refer to their phallic organs.