Will Batwoman be the first lesbian lead of a superhero TV show?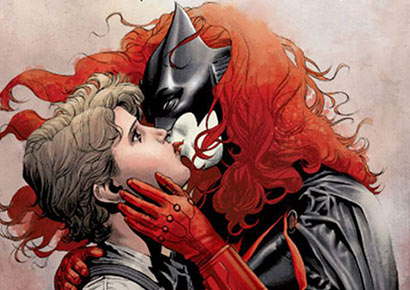 US television could finally have its very first live action superhero series with a lesbian lead character; none other than Batwoman.
Variety reports that the CW channel is working on a series about the crime fighter, that would align with its current other popular DC superhero shows, including The Flash, Arrow, Legends of Tomorrow, and Supergirl.
The project is still in the development phase, but if given the go-ahead, would debut in 2019. The series would, said Variety, "boast the first openly gay lead of a live-action superhero show."
The initial incarnation of Batwoman first appeared in DC Comics stories in 1956, beginning with Detective Comics.
The character was reintroduced in 2006 as Kate Kane, a lesbian woman. She is said to be the highest-profile gay superhero to appear in the DC Comics universe.
Kane is described as being "armed with a passion for social justice and a flair for speaking her mind." She is a "highly trained street fighter primed to snuff out the failing city's criminal resurgence."
The producers added, "But don't call her a hero yet. In a city desperate for a savior, Kate must overcome her own demons before embracing the call to be Gotham's symbol of hope."
Caroline Dries (The Vampire Diaries) is set to write and executive produce the TV series for openly gay producer Greg Berlanti's company, which already produces the other DC shows.
Berlanti oversees a record-breaking 15 currently on-air TV shows, and recently directed the acclaimed romantic comedy and coming out film, Love, Simon.
The character of Batwoman will initially appear on the CW in December in its other DC shows as part of the channel's annual series crossover event, before (hopefully) featuring in her own standalone series next year.
In 2013, Batwoman famously proposed to her girlfriend, police captain Maggie Sawyer, in the comics. Writers J.H. Williams and W. Haden Blackman later left DC over creative differences because the company wouldn't approve their storyline to let the characters actually get married.