Calum Scott to tour South Africa for the 1st time in November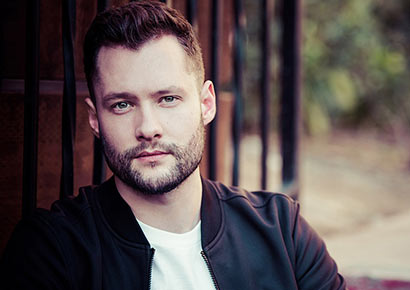 Openly gay British singer and songwriter Calum Scott will be performing in South Africa in November. Here are all the details.
Scott is bringing his Only Human Tour to Cape Town on November 10th and Johannesburg on November 11th.
The platinum selling star shot to instant global stardom thanks to his heartwarming appearance on Britain's Got Talent in 2015. When he officially released his audition song Dancing On My Own as the lead single from his debut album Only Human, it took the world by storm.
Dancing On My Own quickly charted in over 34 countries on Spotify, peaking at No. 1 on the Viral chart in six, including the US. Now certified Platinum in four countries, it was the best-selling UK single of 2016 by a British solo artist and was nominated for a Brit Award for Best Single. The song has over 550 million streams worldwide, while views of the video are approaching 225 million.
Scott came out as gay in 2016, revealing that he had initially been hesitant to be open about his sexuality."It's difficult to talk about because you feel like you're going to feel discriminated for it, me included," he told Attitude.
Speaking to Billboard in 2017, he said: "I've never been happier in my life. I'm loving what I'm doing with my music, I'm loving where I'm at personally, I'm very happy with who I am, I'm very happy with my sexuality. So music has definitely made me feel more confident and happier. If I can help one person to have the confidence to come out and to be happy with themselves and who they are, then it's been worthwhile."
His album, Only Human, is the result of a long, cathartic songwriting journey. Filled with deeply personal material, Scott's ability to transform pain into beauty is undeniable, whether he is addressing coming out to his father, unrequited longing, adolescent isolation, or the gratitude he feels toward his sister Jade, who pushed him to sing on stage for the first time and auditioned alongside him on Britain's Got Talent.
The singer's ability to consistently build on his gift for poignant, emotionally charged performances is a sure sign of the lasting impact the Englishman will continue to have on all who hear his voice. Now you will be able to experience it in the flesh.
Calum Scott 'Only Human' SA Tour
Cape Town
Saturday, 10th November 2018
Venue: ICC, Cape Town
Ticket Price: R495 (excl. R15 service fee)
Johannesburg
Sunday, 11th November 2018
Venue: Marks Park, Johannesburg
Ticket Price: R495 (excl. R15 service fee)
Get your tickets from NuTicket.
TICKETS FOR MY SHOWS IN SOUTH AFRICA ARE ON SALE NOW!!! ?????? gogogogogo!! ?? https://t.co/pP5tq5P7Gz pic.twitter.com/AdkItJ3qoH

— Calum Scott (@calumscott) July 25, 2018
SOUTH AFRICA!!!! I see A LOT of you guys really wanna come to the shows!!! ???? THE SERVER IS BREAKING!! ?????????? pic.twitter.com/4nNwK3PvIt

— Calum Scott (@calumscott) July 25, 2018