Costa Rica's Supreme Court legalises same-sex marriage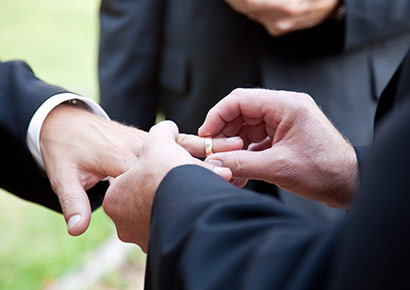 The Supreme Court in Costa Rica ruled on Wednesday that the country's ban on same-sex marriage is unconstitutional and must be reversed within 18 months.
The decision is in line with a ruling by the Inter-American Court of Human Rights, which in January ordered 16 countries under its jurisdiction, including Costa Rica, to legalise same-sex marriage.
The Supreme Court ruling was accepted by the Central American nation's president, Carlos Alvarado, who wrote on Twitter that he "respects the decision" and that "our commitment to full equality of rights remains intact".
He added: "We continue to deploy actions that guarantee no person will face discrimination for their sexual orientation or gender identity, and that the state's protection be given to all families under equal conditions."
President Alvarado was elected in April on a ticket in support of same-sex marriage, roundly defeating Fabricio Alvarado Muñoz, an evangelist who campaigned against marriage equality.
The Supreme Court said that Costa Rica's lawmakers have 18 months to change the law to legalise same-sex marriage, after which it would automatically become legal if they failed to do so.
Openly gay MP Enrique Sanchez told AFP that a bill to legalise same-sex marriage was unlikely to receive enough support from conservative lawmakers in the predominately Roman Catholic country. "What I see happening is that the norm will simply be declared unconstitutional in 18 months' time," he said.
LGBTQ activists, while welcoming the court's decision, are frustrated that they will have to wait up to 18 months for marriage equality to become a reality. They say they will appeal the court to rethink its time-frame to end the ban.
In its ruling earlier this year, the Inter-American Court of Human Rights said that, "the family bond of same-sex couples should be protected, without any discrimination" and that religious beliefs on the issue cannot be used to justify "discrimination based on sexual orientation" in a democratic and secular state.