First teaser for Elton John biopic released (Watch)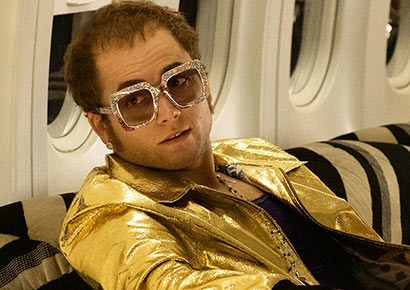 We finally have our first glimpse of Rocketman, an intriguing musical film based on Sir Elton John's life.
The teaser trailer, which stars Welsh actor and singer Taron Egerton as John, has dropped and we're certainly intrigued.
Egerton, 28, is best known for his role as Gary "Eggsy" Unwin in the two Kingsman movies.
Rocketman – named after John's 1972 song – chronicles the rise to fame of the legendary singer and performer but, according to Egerton, it's apparently not a traditional biopic.
The actor told Collider earlier this year: "Everyone thinks it's a biopic. It isn't. It's a fantasy musical. So it's actually his songs used to express important beats in his life at emotional moments. He's not the only character that sings."
The movie will reportedly not use John's recordings of his hit songs; they were instead sung by Egerton live on set during the filming.
"There are moments in a rock star's life that define who he is. Where there was darkness there is now you, and it's going to be a wild ride," says the narrator in the trailer.
Egerton is seen in some of John's famous outlandish costumes from his early years, and he certainly looks the part.
Rocketman also stars Jamie Bell as John's lyricist and longtime collaborator Bernie Taupin and Richard Madden as John Reid, the icon's former manager and one-time lover.
Interestingly, Rocketman is directed by Dexter Fletcher, who stepped in to finish the production of the upcoming Queen movie Bohemian Rhapsody after director Bryan Singer was fired from that film.
Elton John is one of the most high profile openly gay celebrities in the world. He has sold more than 300 million records, also making him one of the best-selling music artists of all time.
Rocketman is set to be released in the US in May 2019.