Toya Delazy wins international LGBT music award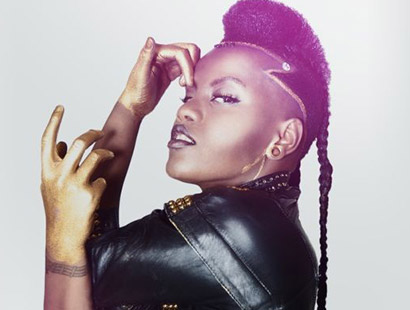 Ground-breaking South African pop star Toya Delazy has won an international LGBT music award in New York.
Delazy was on Sunday announced as the winner of Best International Song for her 2014 track Forbidden Fruit at the 9th Out Music Awards.
The video for the song, from the album Ascension, features same-sex couples kissing and was seen as a major statement by the star on sexual equality and freedom.
Delazy, one of a handful of openly gay or lesbian musicians in Africa, told Mambaonline in 2014 that Forbidden Fruit "tells the story of someone discovering themselves, someone who cannot compromise on what they desire, and also exposing Africans to pan sexuality; making them understand that it's something that exists."
Writing on Facebook, the star commented that she was "so grateful" for the award. "It is such an honour to know that this song was necessary to the world. Thank you to the supporters, I do it for you," she said.
The Out Music Awards are run by the New York-based LGBTQ Academy of Recording Arts (LARA), a non-profit organisation created to promote the advancement and appreciation of LGBTQ music.
Last year, the event cancelled its awards ceremony in New York at the last minute after it ran into financial difficulties. As a result, the awards were announced online this year.