Constitutional Court rules for unmarried gay couple inheritance right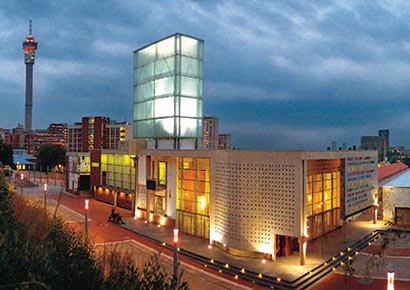 The Constitutional Court has upheld the right of unmarried partners in a same-sex relationship to inherit each other's estate, even without a will.
In a possibly symbolic move, the landmark judgment was issued on Wednesday; the 10th anniversary of the Civil Union Act (which legalised same-sex marriage) coming into force.
The court ruled in favour of Eric Duplan, who was in a permanent relationship with Cornelius Laubscher from 2003 until February 2015, when Laubscher died, without leaving a will.
Although they lived together as life partners they never married under the Civil Union Act. Following a claim on the estate by Laubscher's family, Duplan was named the rightful heir by the courts.
The deceased man's brother, Rasmus Laubscher, then appealed the ruling in the Constitutional Court. The case hinged on a previous Constitutional Court ruling, known as the Gory order, made before the Civil Union Act was signed into law.
The order decided that a "partner in a permanent same-sex life partnership in which the partners have undertaken reciprocal duties of support" is entitled to inherit the deceased partner's estate under the Intestate Succession Act.
Laubscher claimed, however, that the Gory order was only intended as an interim measure until same-sex marriage became legal and is thus no longer valid.
This week, the Constitutional Court disagreed and said in a majority ruling that Duplan was indeed entitled to inherit from his late partner's estate.
The justices held that the Gory order remains an interim measure for same-sex partnerships until such time as Parliament chooses to specifically amend it.
The justices also said that, within the current social context, the court must afford as much protection as possible to same-sex partners who have chosen not to marry.
Duplan was supported by the Commission for Gender Equality, which was earlier admitted as a "friend of the court" in the case. The Commission had argued that "The Gory order gives better effect to the spirit, purport and objects of the Bill of Rights."