Bona Dea Private Estate, Hermanus' gay-friendly wedding venue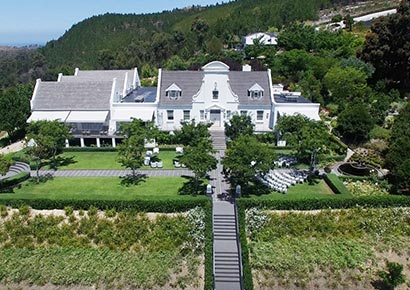 Bona Dea Private Estate is the perfect gateway to an unforgettable gay-friendly wedding destination in Hermanus, South Africa that's welcoming of all couples.
We celebrate love in its many rainbow variations. Our inclusive gay-friendly wedding venue and friendly staff will ensure that your life-changing wedding day is celebrated with the respect and joy it deserves.
Mountain Escape
Breath taking mountain views, enchanting sunsets and a romantic fynbos wilderness is the perfect backdrop for a same-sex wedding.
Named after the Roman Goddess "Bona Dea" the secluded Bona Dea Private Estate is one of South Africa's most luxurious venues within the Hemel-en- Aarde Valley area of Hermanus. Bona Dea ("The Good Goddess") was a divinity in ancient Roman religion.
This luxurious wedding venue is located near the beautiful shores of Walker Bay, in a picturesque location gently nestled against mountain slopes and endless views across the valley.
Home to the first orchids planted in the area, the dream-like setting is one of the oldest and most traditionally sought after locations in South Africa. The estate boasts endless views across heavenly vineyards, wild fynbos and mountainous terrain; perfect for an idyllic country landscape.
This iconic destination of spectacular natural beauty is only a 90 min drive from Cape Town, making it the perfect location for your special day.
An Elegant Package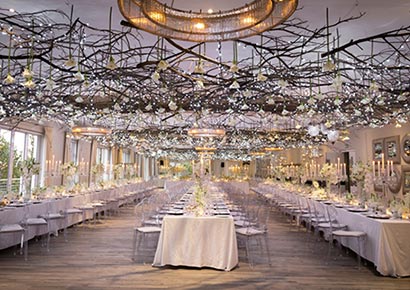 The remarkable venue complex of Bona Dea Private Estate offers the majestic Dendrobium Wedding complex venue to same-sex wedding guests worldwide.
The building incorporates traditional elements of a Cape-styled farmhouse, adding a sense of romantic privacy amidst the captivating wilderness of the Hemel-en-Aarde Valley. Its natural water features and pristine garden terraces make this luxurious venue perfect for a romantic ceremony, with an array of wedding options on offer that are flexible and can be personalised.
For an afternoon gay friendly wedding, guests can choose to enjoy welcome drinks, out-door canapes and the tranquil views of the Fybnos mountains. In the evening, the garden can be adorned with 20, 000 sparkling fairy lights, adding a magical ambience to the forest greenery.
The Manor house lavish staircase makes for the perfect introduction, and the mirrored ballroom hosts 160 guests with a generous dancefloor to enjoy. The Manor house also offers a limited number of private exquisitely styled bedrooms, where you and your beloved can wake in comfort and luxurious style, taking in the panoramic views of South Africa's most treasured landscape.
Whether you are looking for a day that is grand but intimate, or stylish yet understated – the building features capture every essence of luxury and romance.
Exclusive Touch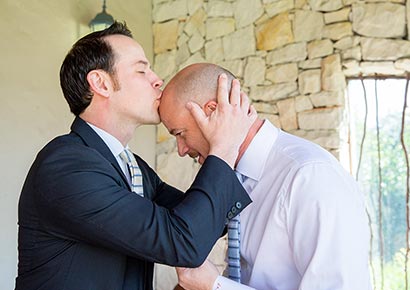 For the most memorable and spectacular same-sex wedding celebration, the estate's team of top wedding planners offer their skilled expertise to ensure the most refined elements of your dream gay wedding day come to life.
Bona Dea welcomes Wedding Planners and event organiser's and see themselves as a great support and back-up team to any Wedding Planner and Event Organiser. Bona Dea's skilled team includes, interior designers, master florists and creative stylists to impeccably transform your wedding vision into something spectacular!
The team's strong ethos of sourcing local produce means that your Proteas and Orchids are grown on the estate and are lovingly selected for same-sex couples wishing to include Proteas or Orchids in their floral décor or bouquets. Allow Bona Dea Private Estate's specialist team to guide you through every precision, ensuring that every minute detail – from your colour palette to your table arrangements – falls perfectly into place on your special day.
A Scenic Route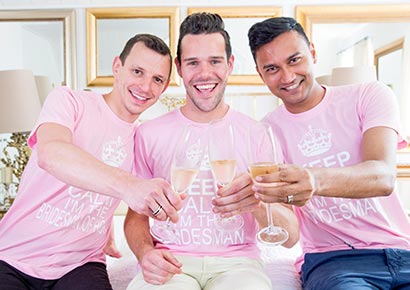 The exclusive location of the Hemel-en-Aarde Valley is abundant with ways to explore the rural landscape of South Africa. Embarking on a scenic wine route is a perfect activity for you and your beloved to explore the hidden jewel the valley and the endless stretch of vineyards.
The wine route includes 15 wineries, each producing premium export quality wine that embodies the unique spirit of each vineyard in every bottle. Offering some of the best Chardonnay and Pinot Noir grapes grown in the region.
The Hermanus wine route can be explored at any time, but it is the most scenic between September and May; time your wedding accordingly to enjoy both the finest wines and the heavenly scenery.
For more information, please visit www.bonadea.co.za.