PrideTV Highlight: The New Twenty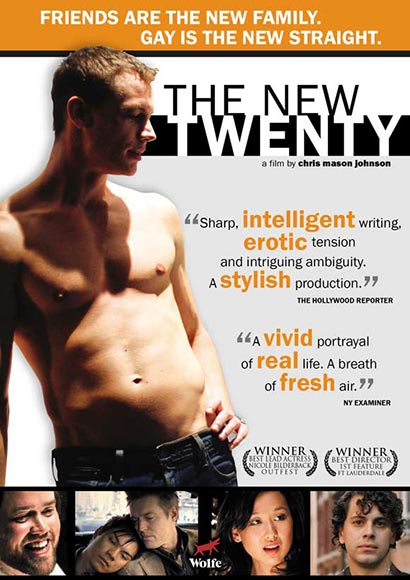 The New Twenty is a film that many of us can relate to. At least those of us who have already experienced the mixed emotions of living through their 20s.
Five gay and straight best friends are about to turn 30 and that inevitable self-awareness that tends to escape people in their early 20s begins to make itself known.
We love the fact that the protagonist group represents a mixed bunch of sexualities – this helps mainstream LGBTQI culture and breaks down barriers of inclusion. However, one could say this is still an 'alternative' lifestyle drama and that's perfectly fine with us.
The storyline sees the friends eventually come to terms with their successes, their failures, and their ambitions as life winds on. Be warned that Director Chris Mason Johnson's work has been described as 'somewhat serious' so don't go into this one expecting a barrel of laughs. Deep existential crises are explored here so expect as much.
We like this movie's payoff line – it perfectly captures the decade in which it was produced: "Text is the new sex. Gay is the new straight. Friends are the new family. Thirty isn't what it used to be…" Lovely. Nostalgic. Those days in 2009 when everything was "the new…".
Awards for this one are as follows: Winner (Jury Award): California's Fairy Tales Film Festival, Winner (Festival Award): San Diego's FilmOut Film Festival, Winner (Best Director – 1st Feature): Fort Lauderdale International Film Festival, and Winner (OutFest Achievement Award): Los Angeles' OutFest.
The New Twenty can now immediately be streamed direct from www.PrideTV.co.za. Enjoy this ad-free documentary from Africa's LGBTQI VOD leader! Watch the trailer here.