PrideTV highlight: Bollywood Beats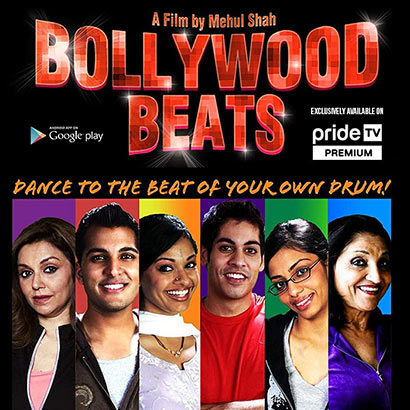 As the economy grinds along at a less than impressive pace, many viewers will enjoy this affirming and upbeat story of a down on his luck dancer, streaming now on PrideTV.
There is hope in Bollywood Beats, which offers a feast of colour and dialogue as Raj, played by Sachin Byatt, grapples with the uncomfortable choices laid out before him.
The story, for its part, is uniquely refreshing. We're tempted to say this is Coming to America meets Flashdance – with an LGBTQI twist – but that would be a step too far.
Raj is an Indian-American choreographer trying to make it in the US city of Los Angeles. After being dumped by his girlfriend and nearly getting kicked out of his parent's home, his luck changes when he meets Jyoti, who suggests he teach her and a group of Indian women to dance.
Raj's popularity and his class grow as we see the introduction of Vincent, a gay teen, who wants to dance regardless of what his conservative father thinks. A friendless student and a grandmother are just two of the additional cast members who add to the interesting mix that is this storyline. Throughout all the ups and downs of the dance class, and through Raj's emotional grappling, the group struggles to find familial love and acceptance – perhaps something many LGBTQI viewers are intimately familiar with.
This film by Mehul Shah was released to great acclaim in the USA a few years back and it is easy to understand why. It was filmed and produced in the usual, over-the-top Bollywood cinematic style that has found such a great following amongst tens of millions of movie viewers worldwide.
Bollywood Beats travelled internationally to various film festivals, including the Mumbai International Festival, the Mahindra Indo-American Arts Council Film Festival, Tongues on Fire International Film Festival, AFI Film Festival in Dallas and the Asian Festival of First Films in Singapore. Bollywood Beats can be streamed right now, direct from PrideTV.co.za. Enjoy this ad-free feast from Africa's LGBTQI VOD leader.