PrideTV Highlight: This Is What Love In Action Looks Like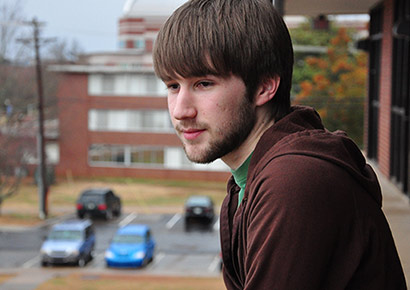 This 16-rated documentary is something different from PrideTV. It tackles the quackery that is 'gay conversion therapy', which is quite a common response to homosexuality in parts of the United States, in particular.
It's easy enough for viewers to approach this poignant doccie with derision, but to simply ridicule this controversial 'therapy' is to dismiss the enormous harm it causes.
The basis for This Is What Love In Action Looks Like was 16 year-old Memphis, Tennessee teen Zack Stark coming out to his parents in that bravest of moves and then having his bravery decimated in an instant with an announcement from them that he would be sent to be 'rehabilitated'.
Zack wrote about this on his MySpace page and the result was extraordinary. His friends and many others in the largely-conservative community actually stood up for Zack and this led to almost daily protests at the fundamentalist Christian facility that claims it can turn gay teens straight.
The documentary by Morgan Jon Fox follows the subsequent nationwide protest to rescue the quiet teen from the clutches of what appears to look increasingly to the viewer as some sort of sanitised medieval torture chamber complete with such trappings of respectability as lush gardens and uber-polite staff. Unfortunately, you cannot dress up what in progressive countries would count as a direct infringement on Zack's human rights.
Reviews of This Is What Love In Action Looks Like  point to just how successful Fox has been in capturing Zack's stirring, inspirational true-story centred on how religious intolerance can lead to the bullying of the vulnerable members of society that many religious leaders originally set out to protect.
This is a story of hope for a new generation of teen activists who are realising they don't have to fit the mould. This is intellectual viewing for the thinking viewer who will appreciate Fox's sensitive approach to former clients of the 'conversion' facility telling their personal stories of the time they spent within the institution's walls.
This Is What Love In Action Looks Like can now immediately be streamed direct from www.PrideTV.co.za. Enjoy this ad-free doccie from Africa's LGBTQI VOD leader! Watch the trailer for Love in Action here.