PrideTV Highlight: The Amazing Truth About Queen Raquela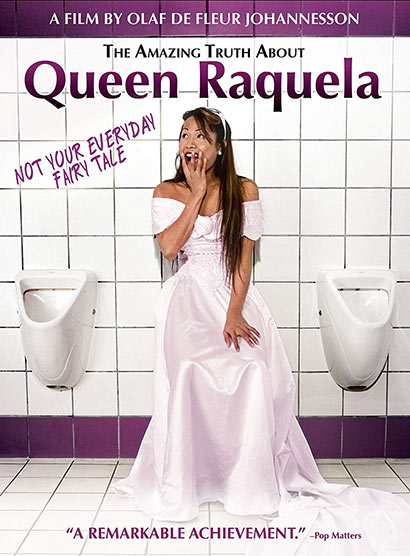 With a title that could be described as decidedly over-the-top, The Amazing Truth About Queen Raquela, now streaming on PrideTV, is sure to stir interest in even the most jaded of movie fans.
This one is something more than a little different and that's why we like it. A story about a transgender woman from the Philippines' capital of vice, Cebu City, dreaming about escaping to the relative civility and plushness of Paris is not your average LGBTQI fare. However, the storyline is somewhat familiar – cue Cinderella, that age-old fairy tale that this movie is clearly based on.
So while the storyline of a search for a better life is vaguely familiar, viewers will find Raquela herself a rare gem from a town that the average well-off middle class person just doesn't hear about.
There are more than enough doses of reality, however, in this movie as viewers soon watch Raquela turn to the sex trade, like many other under-pressure trans women have been forced to do, to finance her dream of moving to the City of Lights. Thankfully, Raquela doesn't have to walk the streets to ply her trade, as the lucrative world of Internet porn soon helps finance her dream.
The film showed at the 2008 Berlin International Film Festival where it won the Teddy Award for Best Feature Film. It has been screened in the Emerging Visions section of the 2008 South by Southwest festival in the United States. It received the Grand Jury Prize in the 10th 2008 Cinemanila International Film Festival at Malacañan Palace's Kalayaan Hall.
The Amazing Truth about Queen Raquela can now immediately be streamed direct from www.PrideTV.co.za. Enjoy this ad-free feast from Africa's LGBTQI VOD leader!