PrideTV Highlight: Go Go Crazy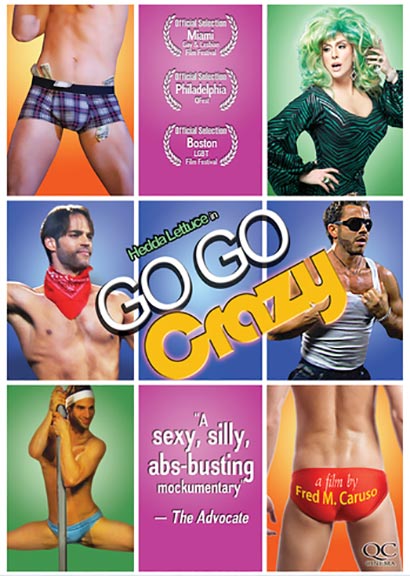 For the talented, there's everything from Idols to The Voice, and for those, let's say, less than gifted, there's Go Go Crazy, a humorous and fun new streaming offering from PrideTV.
This one is a blast but it carries, perhaps, a somewhat earnest message. If you're a little lacking in the natural abilities and attributes stakes, but have the ambition, the drive and the attitude, you could actually come out on top!
Go Go Crazy is an LBGT-themed 'mockumentary' that's worth a gander with plenty of fun to take the edge off after a hard slog at work.
Director Fred M. Caruso has the cameras follow the contestants, judges and hostess participating in a dancing contest.
There's an array of stereotypical cast members to entertain the viewer. Aside from a selection of fame-hungry contestants, we have the judges in the form of a burnt out pornstar, a Celine Dion embodiment and a raunchy nightclub owner.
As the mockumentary progresses; a little sex, sabotage and a lot of dirty tricks play out in front of the cameras.
It really is full of laughs and it worth watching for the humour alone. One reviewer says "This movie will turn you on, bend you over with laughter and then give you a happy ending". Go Go Crazy has our attention!
This movie is just perfect for end-of-the-week viewing as nothing is demanded from the viewer but to select their favourite chair and settle in for good, old-fashioned light-hearted video entertainment with an LGBTQI twist. Fabulous!
Go Go Crazy can now immediately be streamed direct from www.PrideTV.co.za. Enjoy this ad-free feast from Africa's LGBTQI VOD leader!