PrideTV Highlight: Fulboy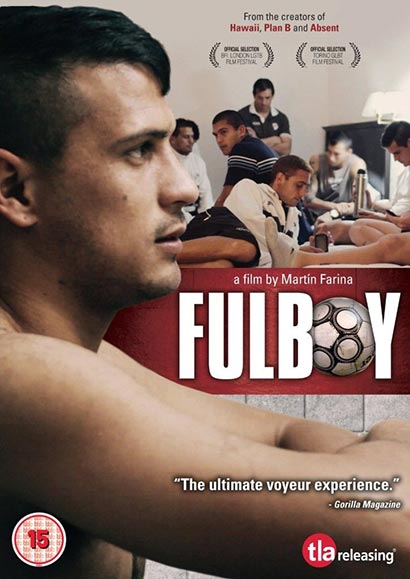 PrideTV has one for the fans with Fulboy, a football-themed documentary with the delightfully-fit male form as a central element.
Fulboy offers an uncensored, confessional and decidedly voyeuristic look at how the athletes behind the most popular sport in the world behave during their time off the field.
It profiles Tomás, who is on the verge of achieving his dream sporting career. His brother, Martin Farina, who directed this film, is also a soccer lover of equal enthusiasm but never quite made the cut and has been side-lined into the life of a photographer.
Martin approaches the assignment made possible by his semi-professional younger brother with creativity but the rest of the soccer club do not share Tomás' all-access enthusiasm.
The viewer is taken on a journey that admittedly features a fair amount of flesh as the club members begin to view Martin as an intruder set on exposing their most vulnerable moments of team togetherness.
The soccer players nevertheless slowly begin to open up about their concerns for the future, after the game has ended.
Fulboy is not just a clever play on words, it's an honest confessional about football players and how they behave when off the field and ostensibly, out of the public eye.
While the film is not an obviously 'gay themed' documentary it is undoubtedly made and filmed through a gay-perspective and lens. This unique angle on masculinity in the football world makes Fulboy PrideTV's latest LGBTQI streaming selection.
Engaging and easy on the eye, the film fulfills its mission of showing the daily life of a football team and the mystery hidden in the locker room. Fulboy can now immediately be streamed direct from www.PrideTV.co.za.