PrideTV Highlight: I Want To Get Married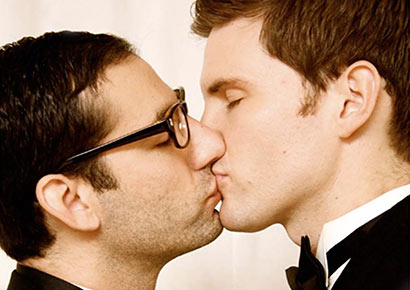 We're used to conflicting themes being central to many of the movies showcased on PrideTV, but few are framed as LGBTQI comedies.
I Want To Get Married is a refreshing and humorous take on the serious subject – or cause, if you like – of gay marriage.
Proposition 8 was one of the most insane threats to the everyday liberty of LGBTQI people in the United States in recent memory. It was a statewide ballot question in California in 2008 and, remarkably, voters approved the measure which made same-sex marriage illegal in one of America's biggest, most prosperous and populous states. Outrageous.
The lead character in I Want To Get Married, Paul, decides just six days before the vote on Proposition 8 that he wants to get hitched. There's only one problem, well two, obviously. Prop 8 aside, Paul's a lovable nerd who's been successful at every career-related challenge, but when it comes to things of an amorous nature, Paul sucks.
Writer and director William Clift compounds Paul's problems when he assigns his character to work on the account of a conservative client who's campaigning against gay marriage. Paul's exciting personal journey to find the man of his dreams is juxtaposed against his daily work struggle that sees him intimately involved in a campaign that's firmly against his moral beliefs.
As usual with the delicious fare served up by PrideTV, there's a further sub-plot and this one centers on Paul's attempts to reconcile with his estranged parents. Visit PrideTV.co.za to take a gander at this one and find out if Paul's quest to find a man in six days is ultimately successful.
A last note: readers will be interested to know that Proposition 8 was ultimately ruled unconstitutional by a US federal court in 2010. Thank goodness and good riddance!
I Want To Get Married can be streamed right now on www.PrideTV.co.za. Enjoy this ad-free feast from Africa's LGBTQI VOD leader!