PrideTV Highlight: Life Partners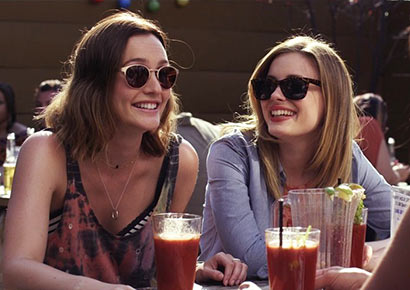 With Leighton Meester as co-star, Life Partners from PrideTV, Africa's LGBTQI video-on-demand (VOD) streaming leader,  straddles the line between mainstream and LGBT quite comfortably.
We like titles that introduce more people to LGBT culture and lifestyle and this romantic comedy does so in a funny and quirky way.
Life Partners is a fabulous movie and PrideTV is well, proud, to have been able to add it to its growing library of streaming content. Meester plays the Lesbian friend of 29 year-old lawyer, Paige, played by Gillian Jacobs.
Director Susanna Fogel sets up these two ridiculously attractive co-stars in a classic co-dependent relationship as Paige gets serious with a man for the first time. You can imagine this doesn't go down well with Meester's character who one could say really lives the movie's tagline of "one guy can ruin the perfect relationship".
While the plot and resulting character dynamics could be said to be somewhat predictable, Meester and Jacobs alone make this one worth watching. They're not only eye-candy for the soul (we're sure there's such a thing!), but the interaction between them is both convincing and entertaining. The latter represents the perfect word to describe this movie: it's pure, undemanding, light-hearted entertainment.
This one is just perfect for streaming and laughing along to on the couch – or in bed – with a bestie or a better half. Life Partners can be streamed right now, direct from www.PrideTV.co.za. Enjoy this ad-free feast from Africa's LGBTQI VOD leader!