PrideTV Highlight: Running on Empty Dreams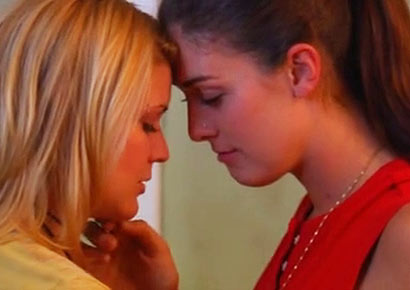 Who doesn't run on the promise of a dream to keep them motivated? This new title from PrideTV, Africa's only LGBTQI video-on-demand (VOD) streaming channel, deals with the somewhat unfortunate scenario of dreams that don't – or won't – deliver.
From director Nitara Lee Osborne, Running on Empty Dreams sees Sydney's (Kathleen Benner) idyllic married life shatter when she meets Jane (Rachel Owens) and falls in love.
This movie's something on the heavy side (perfect when you're having a certain kind of week), having been described as one of the "most exhausting Lesbian films to come along since Boys on the Side.
We love the unique plot: Running on Empty Dreams.  is essentially a film about a married woman who falls in love with a single mom. Where have you ever seen that played out?
Basically, Sydney is married to a working class stiff and finds out that she has cancer, has six months to live and needs him to come up with the money for the treatment to save her life. As time runs out, Sydney begins looking for other ways to save her life and simultaneously does some fairly hectic soul searching.
The family move and married mom then falls in love with the single mom mentioned above. We have religion thrown into the mix, as well as an anguished father and son, and – of course, the big C is there all along. This movie has 'heavy' written all over it, but it's a creative and unique heavy, and for that, we love this thought-provoking movie. It is a must-see.
Running on Empty Dreams can now be streamed right now, direct from www.pridetv.co.za. Enjoy this ad-free feast from Africa's LGBTQI VOD leader!