PrideTV Highlight: Starting From Now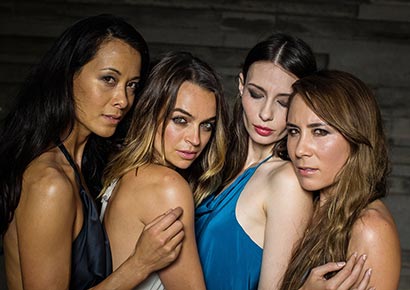 Starting from now… Who hasn't said these three little words quietly to themselves, over and over again, as we make promises to our inner selves that we never seem to keep?
Well, now you can watch four Sydney-based Lesbians looking for love as they struggle to work out who they are and where they belong, all the while promising to themselves and each other that they'll 'start from now'.
Starting From Now, streaming now on PrideTV has emerged as an international multi-platform hit drama and the awards certainly speak for themselves. There are, in fact, too many accolades to mention but from an 'Outstanding Diversity Award' to audience awards coming out of its ears, Starting From Now is certainly playing to a highly-approving global audience.
Julie Kalceff is the multi-talented creator, writer and director for Starting From Now and wow, has she done an impressive job. The original web series began as a cutesy, dialogue-based offering and soon gained a widespread following thanks to its bold exploration of unvoiced issues in the lesbian community.
Today, it boasts viewers in 227 countries and a following that rivals network television. With four leads, there is a lot to keep the most demanding of viewer entertained.
Starting From Now can be streamed right now, direct from www.PrideTV.co.za. Enjoy this ad-free feast from Africa's LGBTQI VOD leader!