Ceri Dupree returns to Cape Town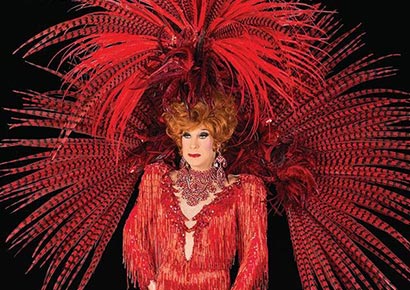 Ceri Dupree, one of the UK's top female impersonators, heads back to Gate69 in Cape Town with his show, Immaculate Deception, from 6 February to 16 March 2019.
Ceri has been delighting audiences in Britain and around the world for almost 30 years.
Aside from writing and producing his own shows, his extensive musical theatre credits include Hello Dolly, The Wizard of Oz and The Rocky Horror Show. He famously appeared at Madame Jo Jo's in London's West End for two years followed closely by a three-year residency at Minsky's Music Hall in Cardiff.
Over the years, he has impersonated almost every female star in the business in shows such as The Ceri Dupree Spectacular, Duprees a Crowd, Totally Frocked Up and Missleading Ladies, to name but a few.
Now this "magician in heels" is returning to South Africa, performing at Cape Town's Gate69 with his sassiness and sequins.
His last two-week season at the "Purple Palace on Bree' was a sell-out success. Immaculate Deception promises to be nothing less than a rollercoaster of stand-up comedy, gorgeous costumes, wigs, props, parody and song and a Dame Edna Everage impersonation that is touted as being better than the grande dame herself!
In Immaculate Deception, there is something old, something new and a few unexpected surprises with all the favourite divas brought to life – even the Queen and Camilla make an appearance!
As Ceri says, "If it's worth doing, it's worth overdoing!" With a touch of Las Vegas glitz, this pacy 'over-the-top' offering is the perfect way to start 2019, a non-stop, quick-changing, one-man, multiple-woman show packed with energy and showmanship.
Immaculate Deception is on nightly from 6 February to 16 March 2019, Wednesday through to Saturday, with arrival at 6:30pm. Tickets cost R520 to R599 pp including a tapas style dinner and dessert.
Make use of Gate69's early bird special that qualifies patrons for Gate69'S First and Business Class seats at the Economy Class price, valid for the opening week only. For bookings and all info please visit www.gate69.co.za or call 021-0351627. PG 18