PrideTV highlight: Out With Dad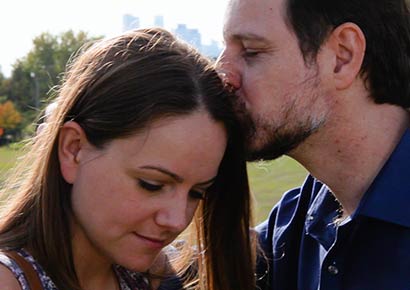 Just perfect for those times of year when family relationships become even more important, Out With Dad sees Kate Conway (Rose) playing a teen struggling to understand her sexuality.
Like maple syrup, Out With Dad is a sterling example of the best to come out of Canada. This award-winning web series set in Toronto was created, written and directed by the clearly-talented Jason Leaver.
The 'dad' part of the equation is a single father raising his daughter who is coming of age and coming out the closet. Forget the expected stereotypes of conservative fathers giving their teenage daughters a hard time as they daily read them the riot act.
This dad wants to make sure Rose's coming out is as easy and painless as possible and sometimes he tries a little too hard. That's amazing, wonderful and just heart-warming.
Give this one a gander. It's refreshing and certainly gives us hope for a future when all parents are the rock for their LGBTQI children.
Out With Dad can be streamed right now direct from www.PrideTV.co.za. Enjoy this ad-free feast from Africa's LGBTQI VOD leader.