Clan-destine LGBTQI+ exhibition travels the country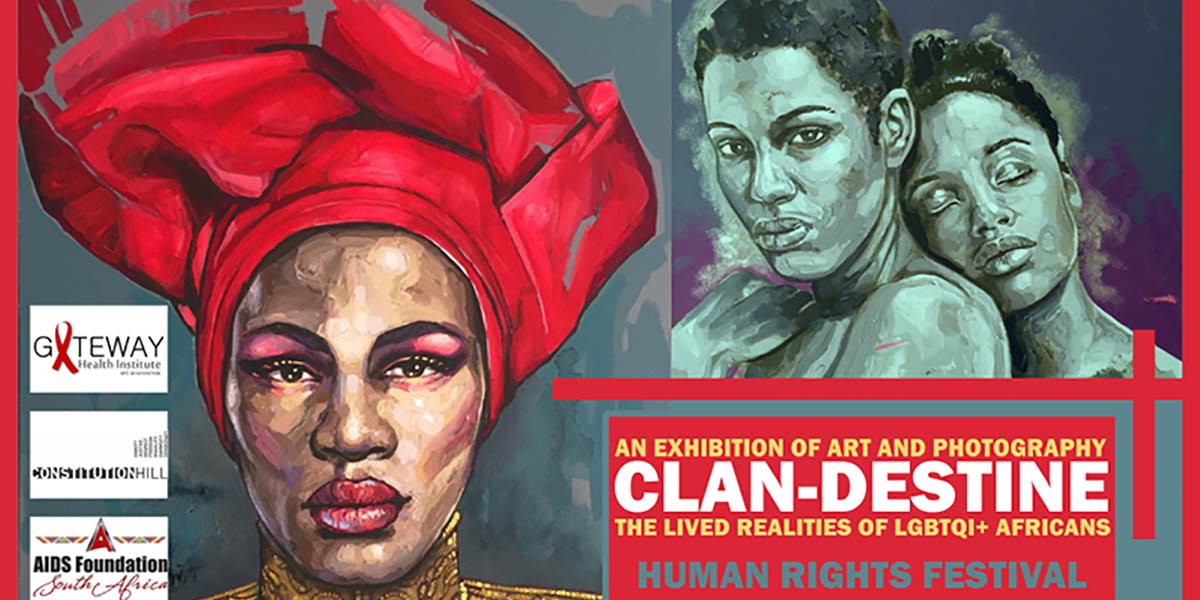 Clan-destine – the lived realities of LGBTIQ+ Africans – is a traveling exhibition of art and photography hosted by the Gateway Health Institute that tells the stories of LGBTQI+ in Africa.
Based in Johannesburg, the Gateway Health Institute is an LGBT organisation dedicated to protecting and promoting the health and rights of vulnerable groups, and has been active in the African LGBTIQ+ asylum seeker/refugee space since early 2017.
This exhibition aims to create awareness, not only of the hardships faced by LGBT in many, many African countries (including South Africa), but also of love and defiant sexiness in the face of adversity.
"It tells of the lack of access to justice and we hope this exhibition will start uncomfortable conversations here at home and on the continent," says Coenie Louw, Founder and Director: Health & Nutrition at Gateway Health Institute.
The exhibition is curated by Stefan Hofmeyr, a Durban based artist and LGBT activist who is inspired among others by his partner's PhD thesis on corrective rape.
It includes paintings and photographs by artists such as Eliazer Shadung, Esther Grobler and Yolandi Engelbrecht.
Clan-destine is a traveling exhibition and in each city it is followed by a round table discussion involving all stakeholders to develop strategies and action plans to improve access to justice for this marginalised group of people.
Launching in Durban at Alliance Française on 15 March, Clan-destine will then be at the Human Rights Festival at Constitution Hill in Johannesburg from 21 to 24 March and at the SVRI Forum in Cape Town from 21 to 25 October at the CTICC.
More information and invites for openings can be obtained by emailing kanyisa@ghi.ngo.