Free State Pride 2019 will celebrate LGBTIQ+ lives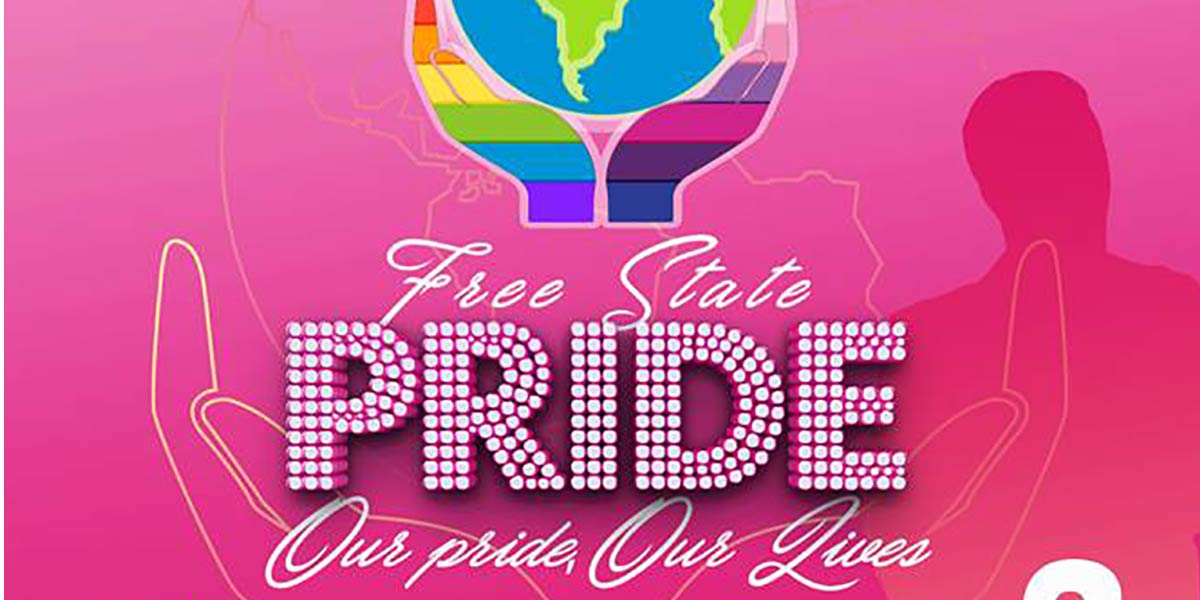 The 7th Free State Pride Parade will take place on Saturday 23 March in Bloemfontein, under the theme of "Our Pride, Our Lives."
The annual event is hosted by the group Free State Rainbow Seeds and aims to increase LGBTIQ+ visibility in the province and promote the rights of sexual and gender minorities.
In the days ahead of the parade there will also be an LGBTIQ sports day (20 March) and a film screening (22 March) while the march on Saturday will be followed by a celebration.
Last year, more than 500 people took part in the parade; the largest-ever turnout for the event. Organiser Gleo Booysen told MambaOnline that it was important that members of the community participate in the parade and not just the festivities that follow.
"Its absolutely time to celebrate our sexualities and gender identities freely but let's not forget that the struggle still continues for all," she said. "It's through visibility that we can ultimately change mindsets, and law enforcement, of those still in the dark about the LGBTIQ+ struggles in everyday life, and through that make each day a little easier for LGBTIQ+ folk."
The march will kick off at Hoffman Square in the CBD at 11 AM and concludes at the Visitors' Information Centre (VIC), where the festivities will continue into the afternoon.
These will include the crowning of Miss Free State Pride and entertainment from mostly Free State LGBTIQ+ artists. There will also be a commemoration of fallen heroes, HIV counseling and testing and a variety of food and merchandise stalls.
Entrance to the post-parade celebration is free before 2 PM and R50 thereafter. Free tags can be collected at Hoffman Square before the parade. If you bring a cooler box, there is an additional R50 fee although there will also be a cash bar at the VIC.
For more information contact Thelma Maja on 071 715 2418 / 051 011 6368.