Ekurhuleni Pride 2019 tackles religious intolerance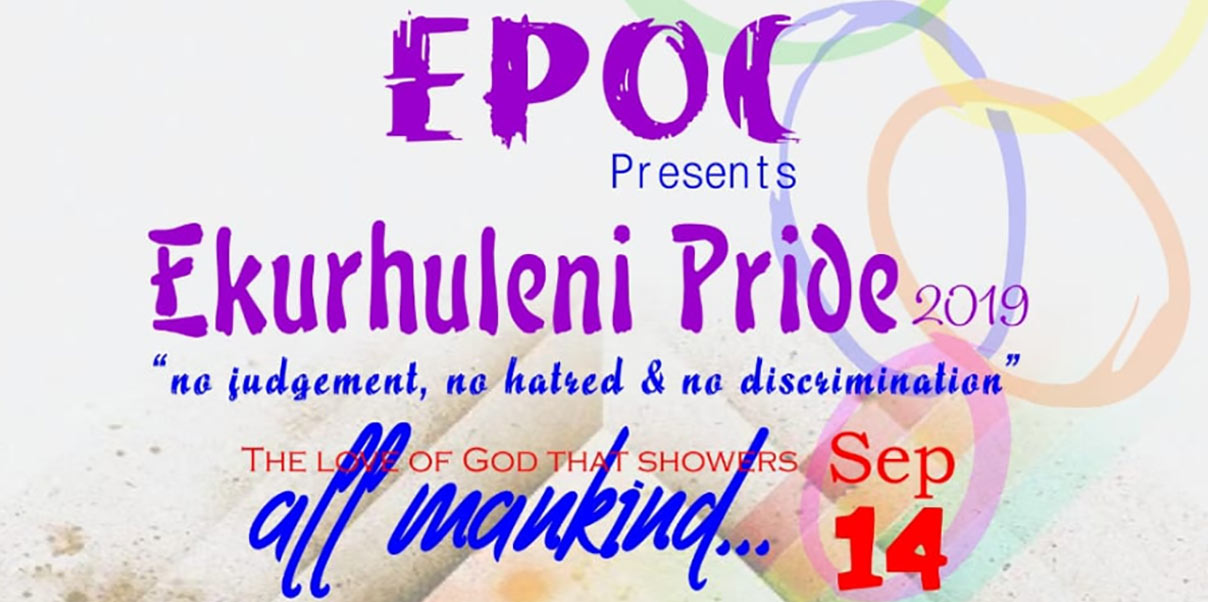 Ekurhuleni Pride 2019 is taking place on Saturday 14 September in Daveyton and will be a platform to speak out against religious bigotry. 
Hosted by EPOC LGBTI since 2009, the annual event is an opportunity for the Ekurhuleni LGBTIQ community to unite and reclaim the streets.
Ekurhuleni Pride 2019 will be held at Marivate Park (Nomathamsanqa Park), located at 2218 Chembeni St, Daveyton, Benoni.
This year's theme is "LGBTIQ+ & Religion" and is focused on celebrating the fact that LGBTIQ individuals can also be legitimate people of faith. It is also a call for an end to discrimination and hate by religious institutions.
Pride organiser Ntsupe Mohapi told MambaOnline that the 2019 theme was chosen because some religious beliefs are often used as a basis to marginalise the LGBTIQ community.
"There is so much discrimination and hate speech in churches who think that God is for heterosexuals only," said Mohapi.
"Many religious leaders are even calling homosexuals demons but they keep them in churches because of tithes and offerings. We are saying we don't need to go to churches to be in touch with our spirituality."
Mohapi added: "The church has a powerful voice in the community and their hate speech can elevate hate crimes and gender-based violence."
Participants in the march are urged to wear a "church unform" as a statement to show support for religious inclusivity and equality.
There will stalls and entertainment on offer at the park after the march. The event is scheduled to run from 9:00 to 18:00.
For more information, contact Ntsupe Mohapi on 073 226 3287 / epoclgbti@gmail.com.com or visit the Facebook page.