Jozi Theatre: Gertrude Stein and A Companion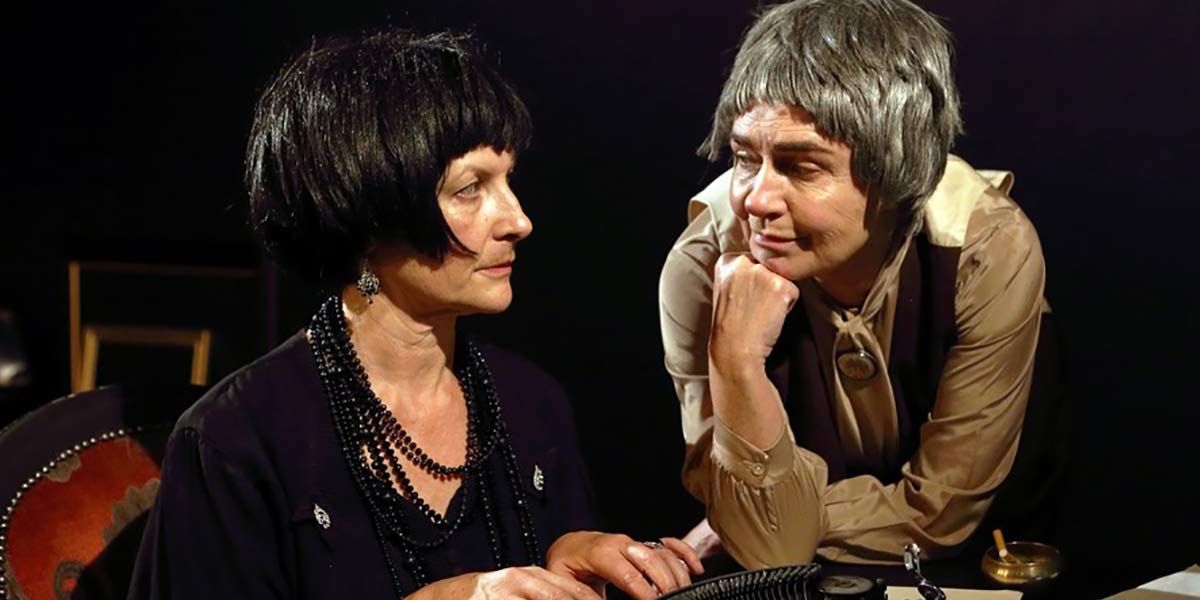 The international award-winning production of Gertrude Stein and A Companion, about the lesbian relationship between the American author and poet and her lifelong partner, is now on in Joburg.
The evocative and witty play, with stellar cast and director, runs at Sandton's Auto & General Theatre on the Square until 16 November.
Gertrude Stein and Alice Toklas rejected the conservative values of middle-class America in the early nineteen-hundreds and found refuge in the bohemian decadence of Paris… and in each other. Stein drew artistic genius to her salon like a magnet, numbering among her close friends Hemingway, Picasso, Matisse, Cezanne, Klee and Scott Fitzgerald among other artists, writers and poets.
They regularly gathered at what became known as the 'Mecca for the modern-minded' where they inspired each other to create art, drank often, fought often, fell in and out of love… and occasionally indulged in Alice's hash brownies.
It's a rare treat to see two actors at the top of their respective games in a powerful and poignant two-hander tour de force! Both Lynita Crofford and Shirley Johnston are superb in this wry yet tender piece detailing the relationship between Gertrude Stein and Alice B Toklas.
Directed by Chris Weare, Gertrude Stein and A Companion was nominated for Best Ensemble production at the recent Fleur du Cap Award ceremony in Cape Town. Crofford was also the recipient of the Best Actress Award for her performance of the role at the International Dublin Gay Theatre Festival.
"Beautifully calibrated performances that captivated in a story well told. Lynita Crofford and Shirley Johnston drew you into the lives of Gertrude Stein and Alice B Toklas with total conviction – the intimacy of the theatre enhancing the unfolding of their relationship. Full marks to Chris Weare for directing a complex script with a sensitive understatement that moved between pathos and humour so effortlessly." – BroadwayWorld.com
"Brilliant. Effortlessly portrayed. An immersive love story." – TheDramaFactory.co.za
Bookings are now open at Computicket (call 0861 915 800 or online at www.computicket.com). Tickets can also be reserved by calling the theatre on 011 883 8606. There are group discounts for schools, corporates and special interest groups.