Nakhane finally bringing his 'You Will Not Die Tour' to SA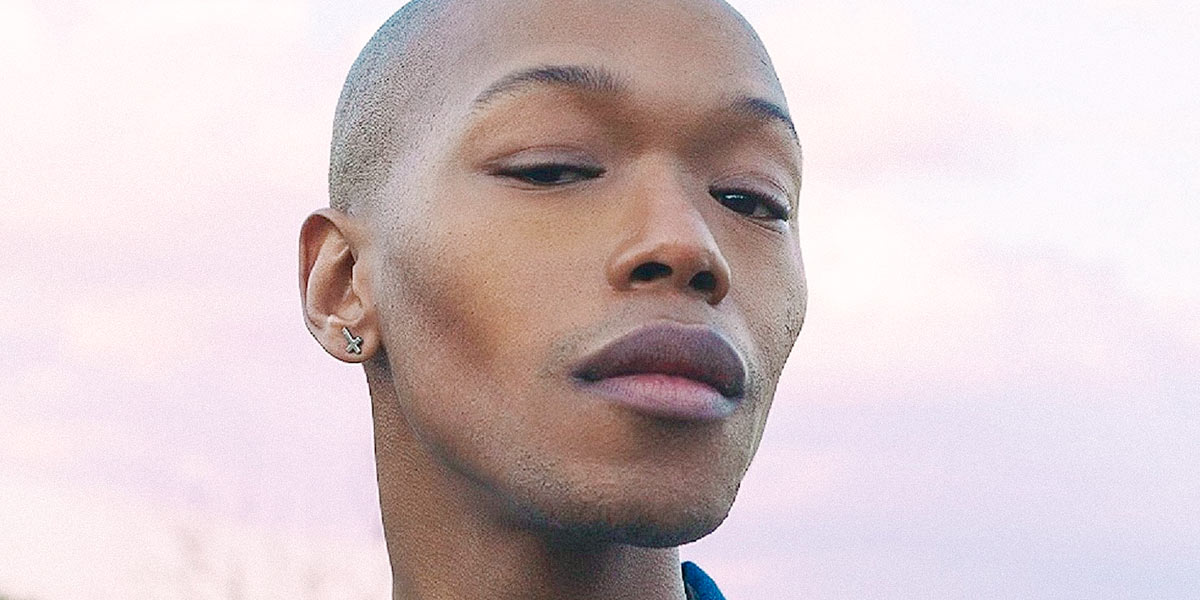 After wowing audiences around the world, singer, songwriter, author and actor, Nakhane will perform his You Will Not Die Tour in South Africa at the end of November.
Scottish Leader whisky is bringing the show to our shores after featuring the now UK-based Nakhane in their latest television advert.
Fans will be able to catch him at three intimate performances: Durban on Thursday 28 November at The Chairman, at Cape Town's Young Blood Art Gallery on the 29th, and in Maboneng in Johannesburg at Arts On Main on the 30th.
"I am really excited," says Nakhane. "I was upset that besides the few festivals I played in 2018 in South Africa, I hadn't really performed the You Will Not Die album at home. It looked like we had closed that book, but then my agent said 'Not quite yet. Your home country hasn't seen you perform these songs'."
As much as Nakhane has "basically had a world tour, we've played in every continent except Asia and travelling the world is incredible," he is looking forward to stepping on stage here.
"It's home. These songs are about South Africa and South Africans are incredible audiences. They get involved in the show. They are present. You feel like you are collaborating with them on the spot. I love that about them." As to what to expect from his performances? "Sweat and Feelings!"
2019 has been a busy time for the multi-talented Nakhane, who is currently recording a new album. Aside from the Scottish Leader advert, "I shot a film in Los Angeles called Two Eyes. It's coming out next year. In terms of modelling and campaigns, I'm in a Dr Marten's worldwide campaign and a Gucci/ID Bloom fragrance one. I've written essays for Anotherman Magazine, Notion Magazine and New Frame and acted in John Cameron Mitchell's Anthem: Homunculus podcast musical with Glenn Close, Cynthia Errivo and Patti Lupone."
In 2020 Nakhane promises "There will be new music, there is going to be films and I've decided to start working on my second novel."
Born 30 years ago in Alice in the Eastern Cape, Nakhane grew up in Port Elizabeth before moving to Johannesburg at the age of 15. Nakhane has a ravishingly beautiful voice and plenty to express with it.
His album You Will Not Die excavates his religious upbringing, his personal conflict with religion that was incompatible with his queerness, and his periods of depression and anxiety. But there's also love, joy and self-acceptance.
Nakhane's achievements are not confined to music and literature. In 2017 he starred in The Wound, a film about homosexuality in the Xhosa community, which got shortlisted for the best foreign-language film at last year's Oscars. He's a musician first and foremost, though, with You Will Not Die showcasing him in full bloom.
This is where you can watch the You Will Not Die Tour in SA:
Thursday 28th of November
The Chairman, Durban
Cover charge: R200 presales on Howler; R250 at the door
Friday 29th of November
Young Blood Art Gallery, Cape Town
Cover charge: R150 presales on Howler; R200 at the door
Saturday 30th of November
Arts on Main, Johannesburg
Cover charge: R200 presales on Howler; R250 at the door
Tickets can be bought online here.