Pride TV on Video Play Highlight: Bathroom Stalls & Parking Lots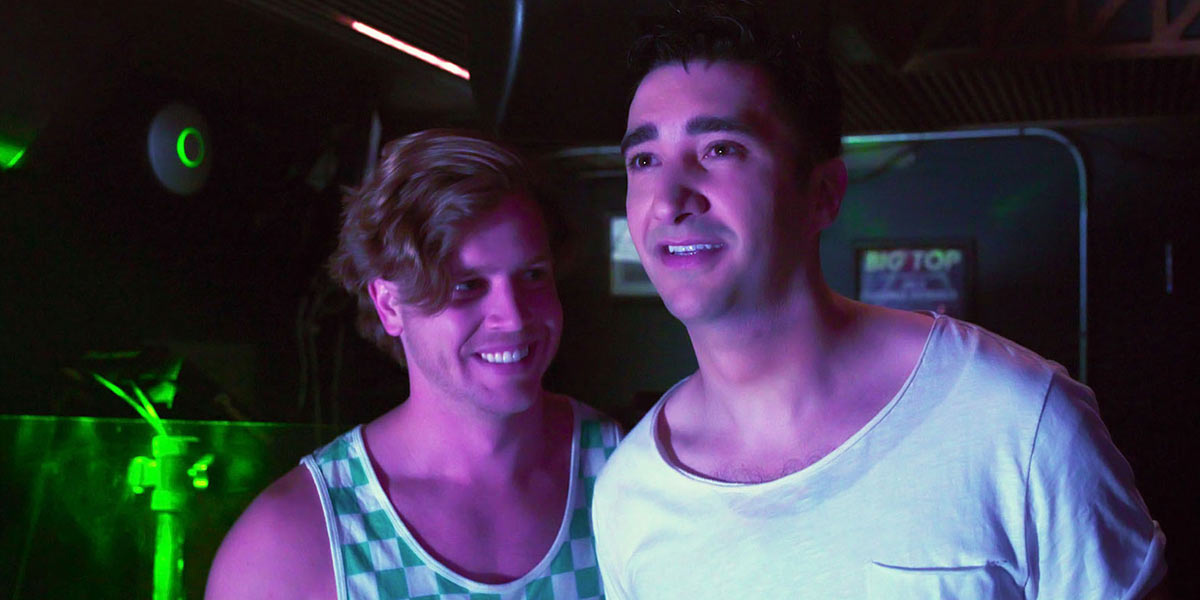 Bathroom Stalls & Parking Lots is an award-winning dramatic comedy about love and modern hook-up culture that's now streaming on the Pride TV Channel on Vodacom's Video Play platform.
Leo, a Brazilian, and his friends take to the streets of San Francisco to pursue his American crush, Totah, who is also visiting the city.
Upon arrival, Leo joins his friend, Donnie, on a quest through clubs in The Castro District to force a casual encounter to show Totah that they could be compatible beyond the bedroom.
Meanwhile, Donnie's straight friend, Hunter, a hopeless romantic, tags along in an attempt to teach Leo how to turn a casual sex relationship into a more meaningful one.
While bar hopping, following clues, and adventures into seedier venues, they face unforeseen obstacles that challenge the way they approach relationships in the modern-day, and may even end up putting their own friendship at risk.
Bathroom Stalls & Parking Lots was written and directed by Brazilian filmmaker Thales Corrêa, who also stars as Leo.
"I wanted to make a bold and daring story about an intimate underground gay culture that rings true to the community I am a part of," Corrêa said of his film, which won the best Best LGBTQ Feature award at the 2019 Independent Filmmakers Film Festival in Los Angeles.
Gay Essential praised the "incredible chemistry" between the characters and said that Bathroom Stalls & Parking Lots "not only tackles issues of love and sex faced by the gay/bisexual men of today but also ideas of internalised homophobia…"
You can watch Bathroom Stalls & Parking Lots on the Pride TV Channel, Africa's only dedicated LGBTQ+ video-on-demand streaming service, on Vodacom's Video Play platform – ideal for mobile users!
You have the option of choosing between an affordable daily, a weekly or a monthly subscription: R5 per day, R15 per week or R25 per month.
To watch the Pride TV Channel on Video Play, click here.