Pride TV on Video Play: Eating Out: The Open Weekend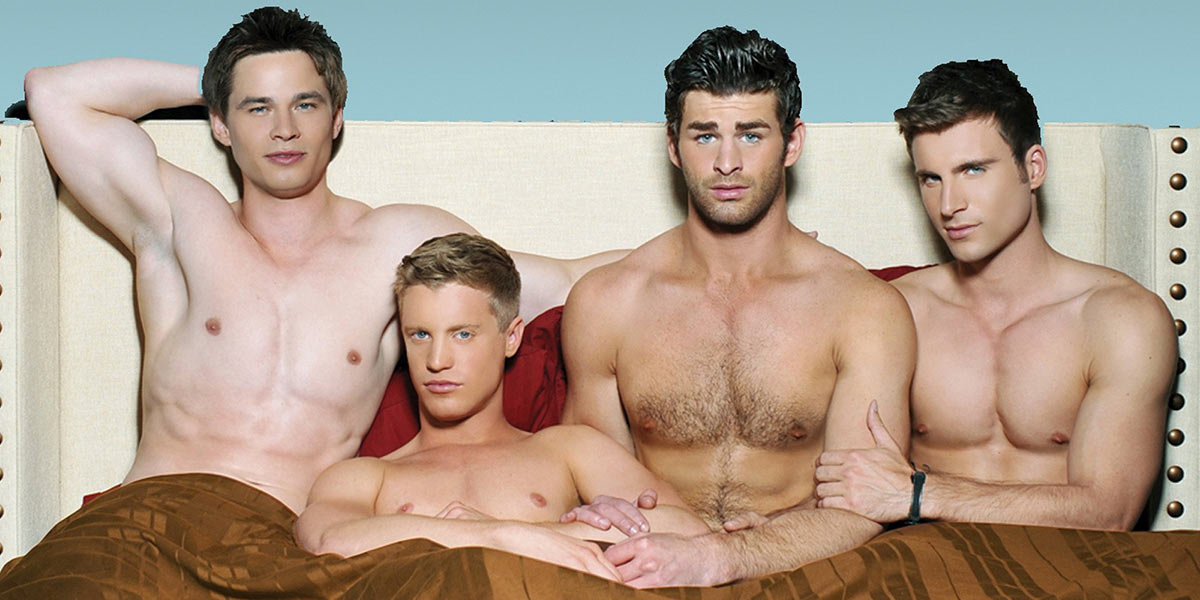 Movies are a visual medium, and that's what the uber-sexy Eating Out: The Open Weekend – now on the Pride TV Channel on Vodacom's Video Play platform – uses to great benefit.
The raunchy comedy is the fifth and final instalment in the Eating Out film franchise, directed by Q. Allan Brocka. As always in this popular series, you can expect a feast of shirtless, gorgeous men vying for each other's attention.
Zack (Chris Salvatore) and his new boyfriend Benji (Aaron Milo) are setting off to vacation at an all-male resort in Palm Springs, California, with their friend Lily (Harmony Santana).
In light of the veritable smorgasbord of available men that are sure to be awaiting their arrival, Benji has proposed that he and Zack open up their relationship, just for the weekend. He is not ready to limit himself sexually and explains that this will be a good way for them to explore together.
Zack is less than thrilled with the idea, but he's eager to keep Benji happy and, after all, he likes sex too. At the same time, Zack's ex, Casey (Daniel Skelton), is making his way to the same resort with his hag-in-training, Penny (Lilach Mendelovich).
Knowing that Zack will be there with his new boyfriend, Casey immediately goes into panic mode, recruiting his new friend, Peter (Michael Vara), to be his pretend boyfriend for the weekend, proving to Zack that he has had no trouble moving on from their relationship.
However, it is not long before all plans go awry, and Benji starts making eyes at Peter, while Zack realizes he might not be as over Casey as he'd thought. With the gay boys otherwise engaged, Lily and Penny are soon locked in combat for the attention of Luis, the resort's sexy bartender, who also happens to be the sole straight man in sight.
If you don't expect to be intellectually challenged, you'll find much to entertain and titillate you in this film. As Tim Issac from the Big Gay Picture Show writes: "With plenty of sex and silliness, and if you've enjoyed previous Eating Out instalments, you'll undoubtedly like this one too. It even manages to make a few serious (if a tad confused) points about being gay in the modern world!"
You can watch Eating Out: The Open Weekend on the Pride TV Channel, Africa's only dedicated LGBTQ+ video-on-demand streaming service, on Vodacom's Video Play platform – ideal for mobile users!
You have the option of choosing between an affordable daily, a weekly or a monthly subscription: R5 per day, R15 per week or R25 per month. To watch the Pride TV Channel on Video Play, click here.