Celebrate Cape Town Pride 2020 over 17 days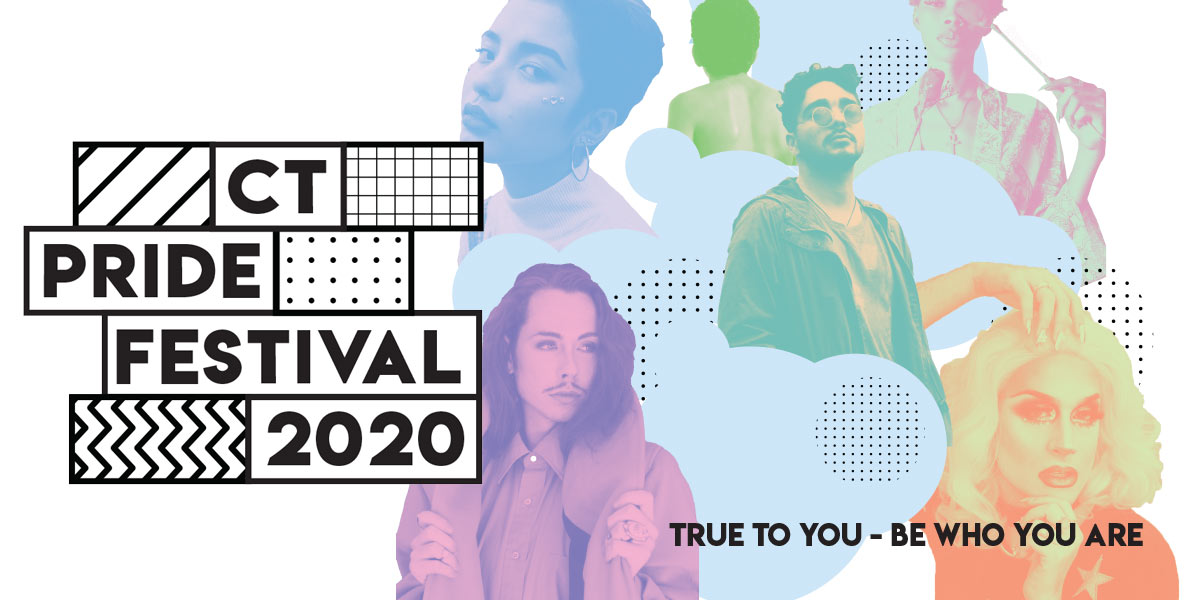 Cape Town Pride 2020 will mark its 17th annual Pride Festival with an impressive 17-day programme from 14 February to 1 March 2020. Here are all the details!
Under the theme of "True To You – Be Who You Are!" it will see the return of long-standing hallmarks of Pride, such as the Mardi Gras, Pride Parade, Mr and Miss Cape Town Pride, Pride Bookcase, Lifestyle Conference and DIVAs.
In addition, there will be a full slate of cultural and affiliate events, workshops, community, memorial and festival events, and more.
"Pride week 2020 will celebrate and empower Cape Town's vibrant and creative LGBTQ+ communities in unique and exciting ways," says Matthew Van As, Cape Town Pride's Festival Director.
"With the help of our business and community partners, we're planning new spaces, new activations and new events that will grow the festival and create spaces for all members of our community to come together, be proud, and have fun so that every member can be True To You – Be Who You Are!"
The Mardi Gras and Parade day
The Cape Town Pride Mardi Gras and Parade – highlights of the festival – will take place on Saturday 29 February.
This year's Parade will start at 12pm at Chiappinni Street and will be travelling down the Fan Walk to the Mardi Gras venue at Reddam Field at Green Point Urban Park.
The Mardi Gras runs from 12pm to 9pm. The performers will include Craig Lucas, Zoé Zana, Therese Neaime, Lu Chase, Jarrad Ricketts, 3 Tons of Fun, Manila von Teez, Latheem Gabriel, Miloh Ramai, 3D and Iconic Drag Divas.
The DJ lineup features DJ Mitzi, the resident Zer021 DJs and DJ Groovy Q and the day will be hosted by Eugene Matthews and Chantel Venter. Tickets for the Mardi Gras start at R50 for general access. You can get them here.
"This year we are starting off the Festival with a brief moment of silence for all the brothers and sisters that have lost their lives to homophobia and transphobia," says Thomas Patterson, Director of OUTReach Africa, which hosts Cape Town Pride.
"We feel that this will be more impactful and will also give it the solemnity that it deserves. Following this, we will have a special performance by Natalia Da Rocha to commemorate this moment."
True To You – Be Who You Are!
"Everyone experiences Pride a little bit differently – and we wouldn't want it any other way because that's precisely what makes our community tick," says Van As.
"True To You – Be Who You Are! is a deeply personal invitation for self-expression that, we hope, will empower members of the LGBTQ+ community to embrace, embody, and express what Pride truly means to them in the rawest, most authentic ways possible," he asserts.
"For us this year, It was important to tap into our values and remind the LGBTQ+ community that our sole objective as OUTReach Africa is to ensure they have the most amazing Cape Town Pride experience possible," adds Patterson. "Cape Town Pride isn't Cape Town Pride without the marvellous people who make up our uniquely diverse community. True To You – Be Who You Are! is a testament to that."
Information about all the Cape Town Pride events can be found on the Cape Town Pride Facebook Page and website.