Jozi nightlife | Priscilla's Cocktail Bar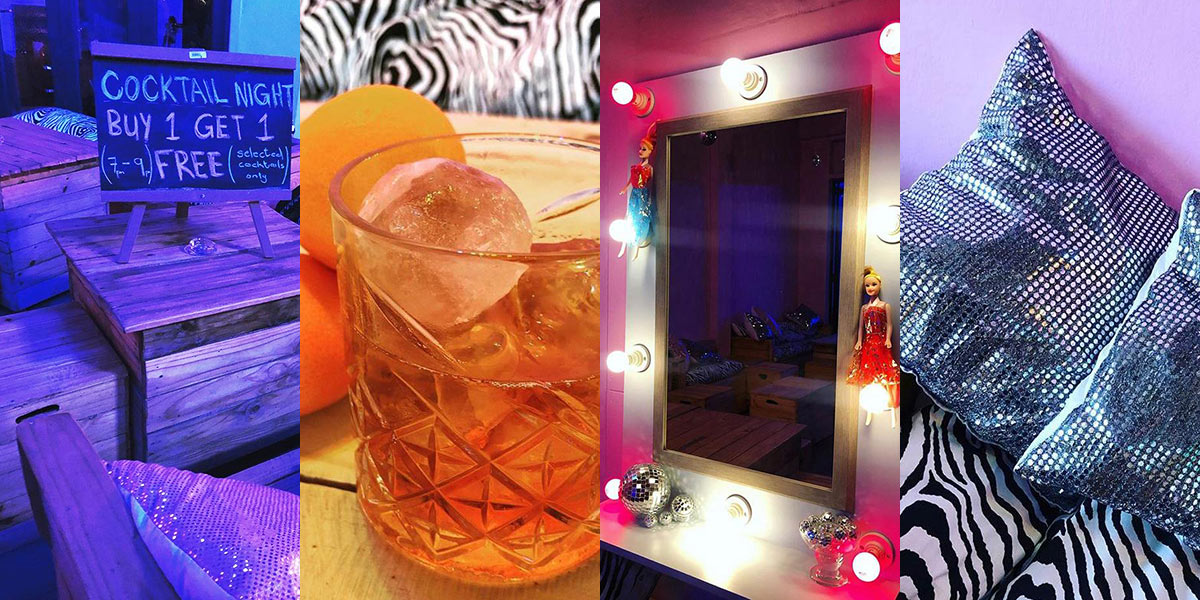 A camp new LGBTQ watering hole has opened in Illovo's popular pink district in Johannesburg, aptly named Priscilla's Cocktail Bar.
Inspired by the iconic 1990s queer movie The Adventures of Priscilla Queen of the Desert, it's located at Shop 5 Illovo Muse, right next to Babylon the Joburg Bar and Beefcakes.
The bar features include a metal bar alongside rustic wooden furniture, zebra-striped cushions, lavender (not pink) walls with rainbow lighting and a touch of sequins.
Priscilla's, which opened on New Year's Eve, serves an extensive selection of wines, premium spirits and unique and carefully curated themed cocktails (including non–alcoholic options).
The 14 original cocktails feature entertainingly fabulous names like the Budget Barbie, the Old Fashion Queen, the Unicorn and the Drag Queen Daiquiri.
You can also get a tasty bite to eat with a menu that marries Italian and Japanese cuisine and expect a drag performer to drop in now and then. Priscilla's Cocktail Bar promises a "casual chilled vibe" which is a rare offering for an LGBTIQ venue.
There are regular themed nights including Choice Tuesday, Wining Wednesday, Tequila Thursday, FriGay 6 hours of happiness, Cocktail Saturday and Drunch Sundays.
Priscilla's Cocktail Bar is open Wednesday to Saturday and some Sundays. The complex offers secure basement parking, 24-hour security and Uber zone drop off and pick up. For more details check out the Priscilla's Facebook page.