The Pink Loerie will take flight in April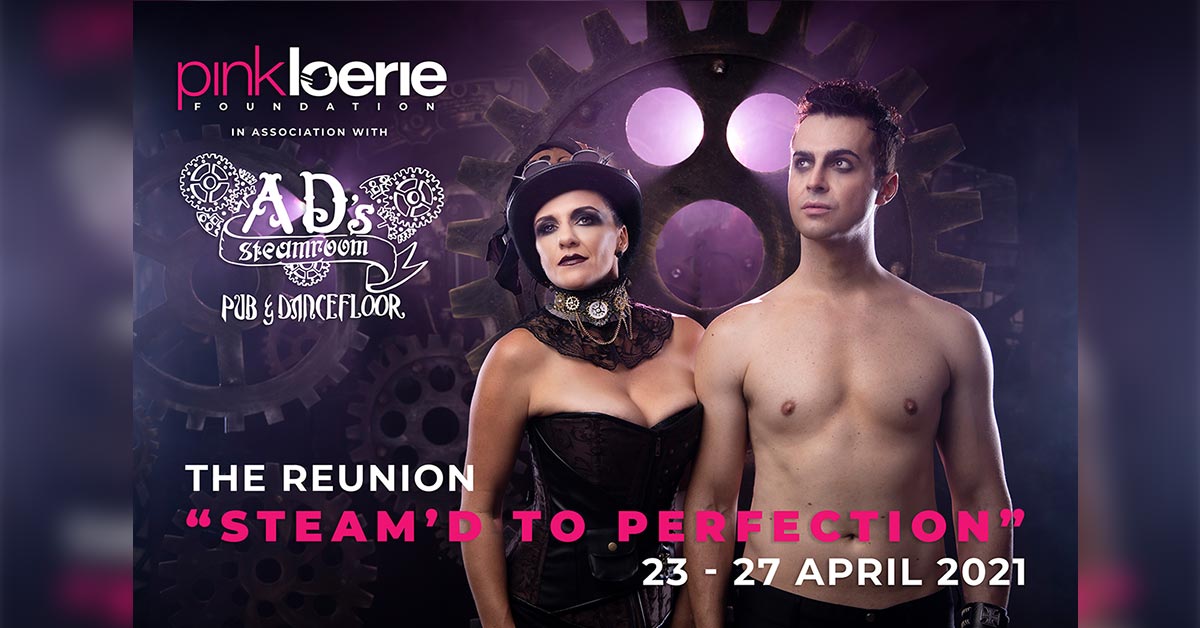 Pink Loerie Foundation – The Reunion is scheduled to dust the Garden Route town in glitter from 23 to 27 April this year.
The foundation's John O'Neil said that the programme will be released by mid-March. "All necessary COVID-19 prevention protocols will be adhered to, but we look forward to letting our hair down with the locals in April."
"The pandemic and everything surrounding it has affected us all, and many of us are still facing challenges that will take a long while to overcome," he said. "This reunion will give all of us a chance to just have fun. Not to mention the economic potential it holds for Knysna and the many local charities that benefit from it."
Local businesses, accommodation establishments, restaurants and bars are all invited to get involved, join the fun and reap the benefits. Already on board is Knysna's new and exciting AD's Steamroom, Pub & Dancefloor.
A photo shoot themed "Steam'd to Perfection" was recently held at Hollywood Studio SA to celebrate the upcoming reunion.
Originally from Pretoria, owners Mia and Irene van Wyk now call Knysna home. "AD's Steamroom, Pub & Dancefloor is a place of fun, good food, great company, dancing and other entertainment," said Irene. "It is a place where people of all age groups and interests can come together and enjoy themselves."
Mia explained that they chose the steampunk, pseudo-Victorian theme to remove their patrons from the ordinary into something somewhat enchanted. "Every table, chair and most of the artwork were made by our own hands," she said. "I think this reflects our dedication to making our special venue a major drawcard for our town."
Mia has official training as a chef and many years of experience behind a stove. Together with Irene's vast experience in front of house and coffee shop management, this winning combination is sure to delight their patrons with good food and service. They will also be hosting club nights, langarm parties, game nights and Karaoke evenings, and are hoping to bring traditional Sunday night drag shows to Knysna.
"We encourage every business in the greater Knysna area – especially those in the tourism industry, from accommodation establishments to restaurants and everything in between, to get Steam'd to Perfection too," John concluded. "The Pink Loerie Foundation – The Reunion is the ideal opportunity to boost the local economy while having some well-deserved fun."
For more information, visit The Pink Loerie Foundation Facebook page.