Global Black Pride to celebrate Black LGBTQI+ culture & diversity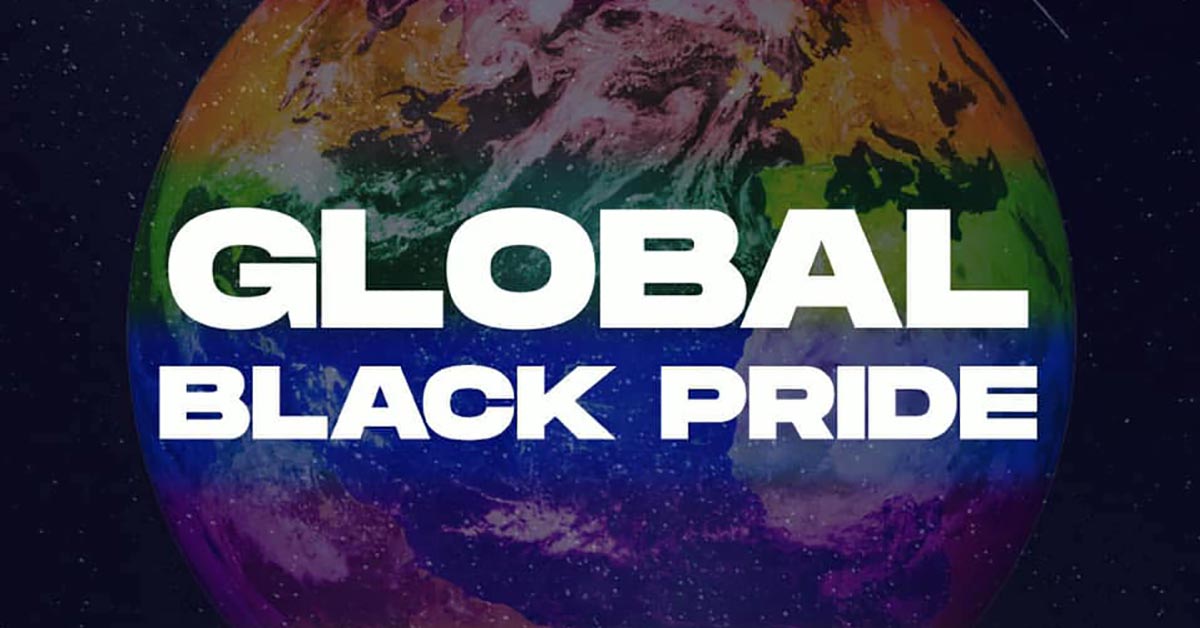 Founded in 2020, Global Black Pride is the first global Pride event that brings together Black LGBTQI+ communities from across all continents to celebrate culture and diversity, providing a space for activists and organisations to engage and reflect.
The theme for this year's Global Black Pride, scheduled to take place from 27 to 31 July in Toronto, Canada, is "Honouring our Past, Securing our Future".
The theme "is a testament to our principles of being unapologetically Black in our positioning, where we are committed to collectively and courageously working for freedom and justice for all Black LGBTIQ people," said Global Black Pride's US-based Zimbabwean-born Vice President Rikki Nathanson.
The 2022 edition will be the first-ever physical event, done in partnership with Toronto-based Blackness Yes! as well as Pride Toronto, which organises the annual Pride festivities, and Global Black Pride.
Programme
July 27: Opening Ceremony
In collaboration with City Councillors, the Mayor's Office, and Black communities to kickstart Pride and show the importance of community partnership involvement and leadership engagement.
July 28-29: Human Rights Conference
A coming together of human rights defenders and activists across the globe to respond to the violence, discrimination and exclusion that have harmed Black people and people of color who identify as LGBTQI+.
July 29: Night Out
Explore Toronto! Visit and network with local Black-owned spaces in Toronto with evening activities, social experiences, and other festivities at local Black-owned businesses and shops.
July 30: Marketplace and Global Village/Healthzone
A gathering place where Black LGBTQI+ communities from around the world meet to share their experiences and learn about HIV and other health issues. A blend of speaker sessions and cultural activities, the Global Village is also a hub for watching live performances, broadening networks, and touring marketplace booths and art exhibits, connect, and support the rich and wide artistry and creativity of Black LGBTQI+ entrepreneurs and artists where participants can display, sell, and promote their crafted goods and services.
July 31st: Closing Ceremony
The closing ceremony will be an opportunity to culminate with the many grassroots organisations, institutions, community leaders and activists alongside political thought leaders and decision-makers closing the week of Global Black Pride.
Global Black Pride Rally
A peaceful march of Global Black Pride 2022 Participants
Blockobana/Global Black Pride Main Stage
Organised by Blackness Yes! Blockobana is a closing party of the weekend, a day music and arts Festival where LGBTQI+ African, Black and Caribbean people celebrate cultures free from homophobia, transphobia, and anti-Black racism.
Scholarships, Participation and Partnerships
A scholarship programme has been announced to support activists and advocates, especially from the Global South, to participate in this year's event. Applications can be made here.
Applications for individuals from across the globe to participate in Global Black Pride 2022, will be open in the coming week. For more information contact info@globalblackpride.org.
Global Black Pride is also offering a limited number of presenting and naming opportunities. Partners will be listed across all promotional materials and have exclusive activation opportunities during these events. For more information or to create your custom package, contact Marisa at marisa@pridetoronto.com.