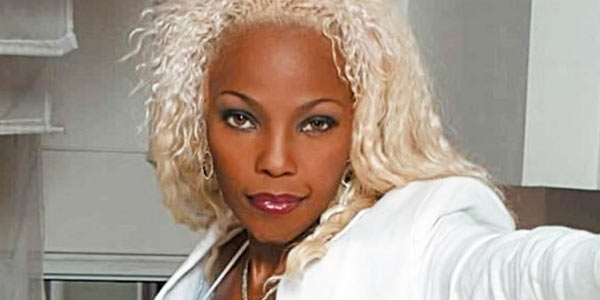 In the late nineties, Janet Jackson's infamous Velvet Rope tour came to South Africa, and I was fortunate enough to see it at the Greenpoint Stadium in Cape Town. As is normal with this kind of event, my friend and I were there early to ensure that we could enjoy the show from a decent spot. While Dr Victor and the Rasta Rebels got the crowd going, it was the last opening act of the night that truly lifted the crowd's spirit. With their ridiculously catchy kwaito songs and suggestive dance moves, Boom Shaka almost upstaged Janet Jackson. Sure, Janet had the elaborate stage set, the six-pack stomach, the exceptionally choreographed dancers and international hits, but it was Boom Shaka who had the crowd in the palms of their hands. Fronting the quartet – and enjoying every second of the limelight – was Lebo Mathosa.
The South African music industry suffered a mammoth loss last week when Lebo Mathosa – one of the country's best-loved stars and self-confessed drama queen – tragically passed away in a car crash. She died when the luxury SUV she was traveling in veered off the N3 highway near Germiston on the East Rand and overturned on the Heidelberg-off ramp early on the morning of October 23. As often happens in these accidents, the 20-year old driver of the SUV suffered only minor injuries. Family, friends and fans converged at the Sandton Convention Centre on October 26 to bid Lebo a final farewell, with Ringo Madlingozi, Thandiswa Mazwai, Trompies and the gay trio 3Sum all performing in her memory.
The diva's death has shocked the country – and especially the gay community – with President Thabo Mbeki issuing a statement saying "Mathosa's untimely death constitutes a profound loss to the entire nation as she was one of the path finders of post apartheid cultural expression".
Born on 16 July 1977 to parents Magdeline and the late Gerrit Mathosa in Daveyton, Johannesburg, Lebo went to Maboya High School and later to St Mary's College before venturing into showbiz. Lebo met Thembi Seete – they often referred to each other as sisters – in 1992 as teenagers in the mean streets of Hillbrow, where they performed in nightclubs, hoping to clinch a record deal. After hooking up with dreadlocked Junior Sokhela and baby-faced Theo Nhlengethwa, they formed Boom Shaka – with Lebo rising to prominence as the lead singer.
The group courted controversy with their short skirts, pierced noses, Doc Marten boots, knee-length braids and sexually provocative dances that left the then president of the country, Nelson Mandela, hot under the collar, declaring that the group was not setting a good example to youngsters. Madiba's opinion aside, Boom Shaka had a significant impact on the local music scene; not only putting kwaito music on the map, but also helping to give rise to what has become known as the kwaito generation. Boom Shaka is a platinum-selling group and to this day – after almost six years of silence – is still recognised as an icon of post-Apartheid music.
Boom Shaka split in 2000, with Thembi Seete deciding to focus on an acting career and Lebo venturing into the potentially unstable waters of a solo career. However, Lebo was simply too talented, popular and driven to not be a success and it came as no surprise that when her debut album, Dream, was released in 2002, it was a hit. The first single, Intro, was an instant smash and Dream went gold within three weeks of release. At the South African Music Awards in 2001, Lebo walked away with the SAMA for Best Dance Album, Best Dance Single and Best Female Vocalist. A few years later, her second album – the aptly titled Drama Queen – again won her a SAMA for Best Dance Album.
"…there was a lot of pressure on her as an artist. She didn't want to disappoint her fans…"
Musically, Lebo Mathosa was unstoppable. She performed at the North Sea Jazz Festival, the Celebrate South Africa concert in London's Trafalgar Square, and at Nelson Mandela's 85th birthday celebrations (to a 16 000-strong crowd) to name but three. She toured the United States (performing and recording a song with R&B star Keith Sweat), Singapore and Malaysia, where she performed for the Malaysian Queen. She was voted one of Africa's sexiest women by FHM and in 2001 won the Style Award for Best Dressed Woman. Refusing to be boxed into a specific genre, Lebo was one of the country's most sought after musicians. As a consummate businesswoman, Lebo also owned all the publishing rights to her songs and frequently stood up against music piracy. She also forged a successful acting career, with roles in Generations, Backstage and Muvhango – even scooping a lead role in Soldiers Of The Rock, a movie screened at the Cannes Film Festival.
TV Producer, Nhkanhla Ndaba, who knew Lebo describes her as a "great performer. Her energy was amazing. She will never be replaced." But the formidable, energetic and charismatic Lebo Mathosa we saw on stage wasn't entirely the real Lebo Mathosa. Rumours about her sexuality frequently made the tabloids, especially since the bulk of her entourage were openly gay and lesbian. In 2002, City Press reported that a catfight over another woman had erupted between Lebo and actress Hlubi Mboya, after Mboya apparently greeted and chatted to Mathosa's dancer, Sibongile Ngubane. Lebo apparently screamed "Angithi wena uthe awumthandi uSibongile, manje why ukhuluma naye?" (You said you don't love Sibongile. Now why are you talking to her?) at Mboya before the fight erupted. According to eyewitnesses, image consultant and model Ephraim Molingoana and celebrity choreographer (and close friend) Somizi Mhlongo had to pull the two apart. Downplaying the incident Mathosa said: "You know we gays, just like ordinary people, talk too much and are also loud", unwittingly coming out of the closet. She was later to publicly deny that she was lesbian, but those who know her well were aware that she had been in a relationship with Sibongile for almost six years before last week's untimely accident.
Ndaba explains that she refused to tie herself to any label. "She was a sexual being. She didn't want to be classified. She didn't want to be limited," he says. Documentary director Fanney Tsimong, also a friend, however, acknowledges that the firebrand was afraid of being too open about her sexuality, adding that "there was a lot of pressure on her as an artist. She didn't want to disappoint her fans…"
Lebo was never entirely at ease with allowing the public to see the person behind the facade. Both Ndaba and Tsimong describe her as a woman with two distinct sides – one a wild stage performer, another quiet and thoughtful. "She was very different in person; humble and down to earth. She respected people. Off stage she was simply a likable woman. In front of the media or in public she behaved differently. It depended in the environment," says Tsimong.
But the contradictions around Lebo never seem to end. According to the Sunday Tribune (which published an interview with Thembi Seete last week), the fast-paced life of superstardom was weighing heavily on Lebo. Seete said that Lebo was tired of the boozing, drugging and partying, and that all she dreamed of in the days before her death was to live a stable life. She wanted a good husband who would truly love her and with whom she could start her own family, Seete said. "…last month when I visited her she told me that she wanted to be serious about her life. She was like, 'My friend, I want to change my life. I want to get married, have children and lead a stable life because I am tired of this lifestyle'," Seete revealed.