OUR CIVIL LIBERTIES UNDER THREAT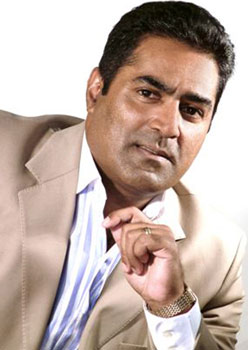 Pastor Errol Naidoo
South Africa's Film and Publication Board (FPB), along with the Department of Home Affairs, has thrown its weight behind a Christian fundamentalist plan to block all adult content on the internet.
The organisation, which held a symposium this week on protecting children from pornography, attended by a number of Christian "family" groups, said that current legislation was "not enough".
"The law as it stands is not working, so we've no choice but to take it to the next level," said FPB legal affairs manager Dumisani Rorwana.
"We expect resistance from those who claim the freedom to access pornography as a fundamental right. However, it is well established in legal circles that the rights of children are paramount. By comparison, viewing pornography remains a peripheral right," he added.
Earlier the FPB confirmed that it was working "in partnership with the Family Policy Institute (FPI)" on the matter, a fact that will be extremely worrisome to those concerned about LGBT rights and civil liberties.
The Family Policy Institute (FPI), run by the homophobic Pastor Errol Naidoo, is a Christian fundamentalist lobby group which is openly anti-gay and seeks to repeal same-sex marriage rights in South Africa.
Naidoo, who believes that homosexuality can be cured through prayer, was quoted by Nigeria's This newspaper as saying: "I hate gays. It runs against God's wishes."
The partnership reflects a trend in ties being cemented between government bodies and conservative Christian organisations, giving growing legitimacy to figures such as Naidoo.
In May, the Department of Home Affairs said that it had been in talks with the Justice Alliance of South Africa (JASA) – another group aiming to impose fundamentalist Christian values on society – about the internet censorship ban.
Deputy Minister of Home Affairs, Malusi Gigaba, confirmed at the symposium this week that he remained committed to fast-tracking legislation that would block adult material both on the internet and cell-phones.
In June, the Democratic Alliance (DA) slammed Gigaba, stating: "In a constitutional democracy, it is not appropriate for the government to tell private citizens what they may or may not watch, listen to, or read in their own private space."