Music reviews – RuPaul, Lady Gaga, Selena Gomez & more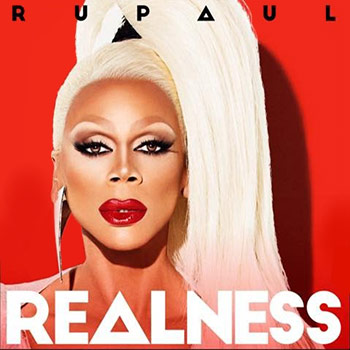 RUPAUL – REALNESS
The (drag) queen of unashamed self-promotion is back, rocking her seventh studio album just in time to celebrate the start of season 7 of the world's campest, most fabulous (sorry Tyra!) reality show, RuPaul's Drag Race. Any just where can you get it? Well, not Musica. Realness is…say it with me Drag Race fans…available on iTunes. And yes, it's worth the download.
While it's not as fabulous as last year's release, Born Naked, it's still fierce and full of dancefloor party-starters. Like Macy Gray and Paolo Nutini, Ru also intersplices the tunes with some spoken-word pieces, which are…well, typical Ru. There's one about how he met and fell in love with his partner, another about the dangers of self-sabotaging those big dreams and another about how his sister introduced Ru to the idea of dreaming big. They're cute and insightful.
And now for the music. Ru serves dancefloor club twink realness and it's gay-mazing. It's a departure from Ru's more recent stuff as her long-time – and hunkalicious – producer Lucian Piane isn't executive producer here. Instead, Eric Kruper, who worked with Ru 22 years ago on her career-making single Supermodel (You Better Work) is at the helm. The result is a more retro, but not outdated sound. Ru describes it as 90s house. Listen and make up your own mind on tracks like the catchy Stadium remix of last year's single Born Naked (with Clairy Browne) and the thumping LA Rhythm (featuring Michelle Visage and Matt Moss). For sheer camptastic fun, you must listen to Step It Up (with Dave Audé) which reminds of Scissor Sisters' Let's Have A Kiki. To keep the party going, also check out Die Tomorrow (with Frankmusik) and The Realness with Eric Krupper. An album to sashay to!
DID YOU KNOW? When he's not being a supermodel of the world, RuPaul loves watching How To Get Away With Murder, Empire, Judge Judy and The Fixer.
RATING: 8 out of 10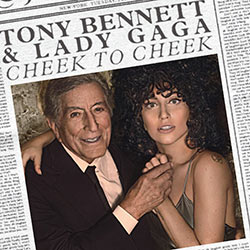 CHEEK TO CHEEK – TONY BENNETT & LADY GAGA
The king of old-school duets has teamed up with the queen of meat dresses and crazy fashion to make an album that's got the haters eating their words. Oh sure, there'll be tons of negative nancies (read: Madonna fans) who still think Lady Gaga's a washed-up, irrelevant snooze-worthy popstar after her 2013 album Artpop tanked. So much that the nasties (myself included) called it "Artflop". But oh the humble pie… Since her everybody's-talking-about-it appearance at the Oscars belting out a Sound Of Music medley and getting hugs from Julie Andrew (Mary Poppins herself!), the world can't stop talking about Gaga.
With Cheek To Cheek, she's clearly reinvented herself. Successfully so, as the reviews and the sales figures seem to indicate so far. Ok, so she's not the Bad Romance shock-factor girl we fell in love with, but let's not forget that if Madonna can make a more than 30-year career based on of reinventing herself, surely the Gagster's also allowed a little leeway. As for the music, it's flawlessly old school. Gaga's voice perfectly complements Tony Bennett's. It's jazzy, it's cool and it harkens back to a time when music didn't need bells and whistles – people listened to (and loved) the songs because the artists could carry a tune (no auto-tune needed thank-you-very-much). You'll want to listen to the deluxe edition, which has 18 tracks, including The Lady Is A Tramp, Anything Goes, Cheek To Cheek, Nature Boy, It Don't Mean A Thing (If It Ain't Got That Swing) and Gaga solo Bewitched, Bothered And Bewildered.
DID YOU KNOW? Gaga drew inspiration for her jazz vocals from the late Amy Winehouse, adding, "I thought of her almost every day in the studio. I wish she was still here. She was jazz to her core."
RATING: 8 out of 10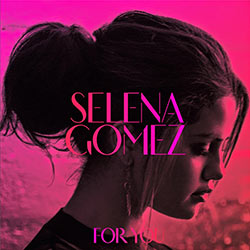 SELENA GOMEZ – FOR YOU
At just 22, it's seemingly laughable that Selena Gomez has a 'greatest hits' album out. Although For You isn't just the popstar's ego at play, say Selena's publicity team, who describe it as more of 'a collection'. But listen to the album's 15 songs and you'll see that no matter what they want you to think, this really is a greatest hits. And a truly fantastic one at that. Anyone who scoffs at Selena's music as immature and bubblegum pop needs to have For You on repeat. There's a depth and maturity in some of these tracks, especially the album's first single, a new song called The Heart Wants What It Wants, an emotional ballad that's clearly about her turbulent relationship with Justin Bieber. The album's other new song is Do It – the innuendo makes it fairly clear what she's singing about.
Then the older stuff… For You has music from Selena's solo career, her albums with Selena Gomez + The Scene, some remixes and two non-English tracks. We loved Come & Get It, Love You Like A Love Song, Tell Me Something I Don't Know, Who Says and the Dave Audé remixes of dancefloor pleasers A Year Without Rain and Naturally. Heck, even the reggae-ish Bidi Bidi Bom Bom in Spanish is oodles of fun.
DID YOU KNOW? DJ and producer Dave Audé has worked with other big names like Madonna, Jennifer Lopez, Katy Perry and Yoko Ono.
RATING: 8 out of 10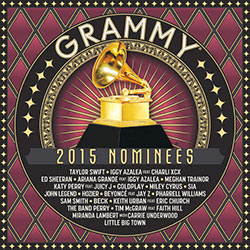 GRAMMY 2015 NOMINEES – VARIOUS ARTISTS
It's been more than two months since the 57th Grammy Awards, the "Oscars" of music. And while musicdom's biggest night was dominated by Sam Smith [#goteamgay!], music collectors should seriously consider getting their hands on the official Grammy compilation album. There's 21 songs and despite the fact that over 80 awards were handed out, some clever dick (whose job I don't envy) has managed to shortlist the best of the best of the best onto this single-disc album. It ticks all the genre boxes: pop, rock, hip hop, quite a bit of country, and even some live tracks.
From Meghan Trainor's All About That Bass to Taylor Swift's Shake It Off, Grammys 2015 has catchy tunes. It's also got some slower stuff like Ed Sheeran's Sing, John Legend's gorgeous live version of All Of Me and Coldplay's A Sky Full Of Stars. Sam Smith's there too of course with the Darkchild version of Stay With Me, while we also enjoyed Pharrell Williams' live version of Happy from Despicable Me 2, although the original is definitely better. Also, listen out for Sia's Chandelier, Miley's Wrecking Ball, Ariana Grande and Iggy Azalea's Problem, as well as five country songs from big names like Miranda Lambert, Carrie Underwood, Tim McGraw and Faith Hill.
RATING: 7 out of 10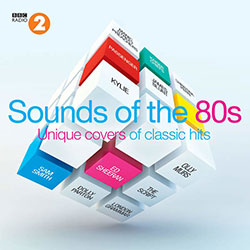 SOUNDS OF THE 80s – VARIOUS ARTISTS
The 80s is the decade that – like Madonna – refuses to quit. And like Her Madgesty, we couldn't be happier that it continues to keep on keeping on. Sounds Of The 80s (subtitled: Unique Covers Of Classic Hits) is the brainchild of a popular BBC Radio show of the same name which took the idea of a compilation disc one step further: Instead of putting 'the best of the 80s' onto one disc, why not get modern-day stars to do covers of popular 80s tracks – exclusively for this album!
It's a mixed result, with some coming across as a bit blah, but most of the re-imaginings put a new and exciting spin on big tunes. We loved the opening track – Sam Smith's version of Whitney Houston's How Will I Know. We've also got Kylie Minogue's cover of Kim Carnes' Betty Davis Eyes, Boyzone's version of The Waterboys' The Whole Of The Moon and Ed Sheeren's take on Bruce Springsteen's Atlantic City on repeat. Also, don't miss James Blunt's I Guess That's Why They Call It The Blues, Katie Melua doing vocal justice to Wonderful Life, Will Young on Teardrops, Christina Perri's brilliant version of Cher's If I Could Turn Back Time and Birdy's moody take on Madonna's famous hit Lucky Star. Hopefully, there'll be a second volume – the concept deserves it and there are plenty more 80s hits to cover (ahem: Wham!, ABBA and Spandau Ballet…).
RATING: 8 out of 10