New LGBTI+ organisation will create umbrella Pride in KZN
A new entity called KZNPride has been established with the aim of representing the LGBTI+ community and associated LGBTI+ organisations in KwaZulu-Natal (KZN).
KZNPride was founded at a special general meeting in Pietermaritzburg on 23 October by Anthony Waldhausen, director of the Gay and Lesbian Network, Kim Lithgow, director of Same Love Toti, and Ezra Steenkamp, a businessperson from Durban.
"The mission of KZNPride is to provide a safe, supportive environment," said KZNPride in a statement. It will offer services, professional resources and programmes to the LGBTI+ community, across lines of age, race, gender, and economics.
"Our purpose is to strengthen, support, and celebrate LGBTQ+ individuals, families, and groups in their efforts to achieve their fullest potential," said the founders.
KZNPride will work towards positive social change through advocacy, community education, cultural awareness and wellness programmes that "assist in the creation, development and growth of LGBTQ+ affirming organisations, institutions and cultures within the community at large."
KZNPride is registered as a Non-Profit Company (NPC) – registration number: 20184397750.
"We seek to affirm those of diverse sexual orientation, gender identity and gender expression by increasing visibility of LGBTI people within our communities, by building partnerships and collaborations that celebrate sexual diversity and gender variance," said the group.
KZNPride will support and promote initiatives targeting the LGBTI community in KZN such as entertainment and nightlife within the province; support and social groups; free or affordable counselling; promoting general awareness of LGBTI issues; providing resources within the KZN region; encouraging networking between LGBTI groups and allies; and addressing bullying in schools.
It also hopes to become a supporting umbrella body in KwaZulu-Natal to promote a totally inclusive Pride that stands against discrimination and violence towards LGBTI+ people. Waldhausen told MambaOnline that KZNPride is "independent of Durban Pride and will support all prides in KZN including the Durban Pride and the Pietermaritzburg Pride. The aim is to bring all prides in KZN under one umbrella."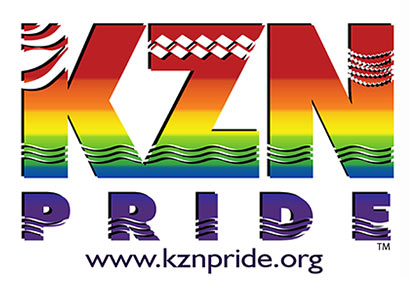 He explained that the organisation will provide training and support to community prides in KZN and will culminate in one big Pride at a given date. "This would also mean rotating KZNPride in all parts of KZN," Waldhausen said.
Steenkamp added: "We want to promote and support smaller prides in the KZN region, like Ladysmith, Richards Bay and Port Shepstone. There are already groups that have started, so we want to expand to try and support them."
There will be an official launch of KZNPride in 2019 and more announcements will be made in due course. In the meantime, the founding members have called on LGBTI organisations in KZN to join KZNPride.
For more information on how to join, contact Ezra Steenkamp at info@kznpride.org or visit www.kznpride.org.