Pink Loerie 2022 Parade in pictures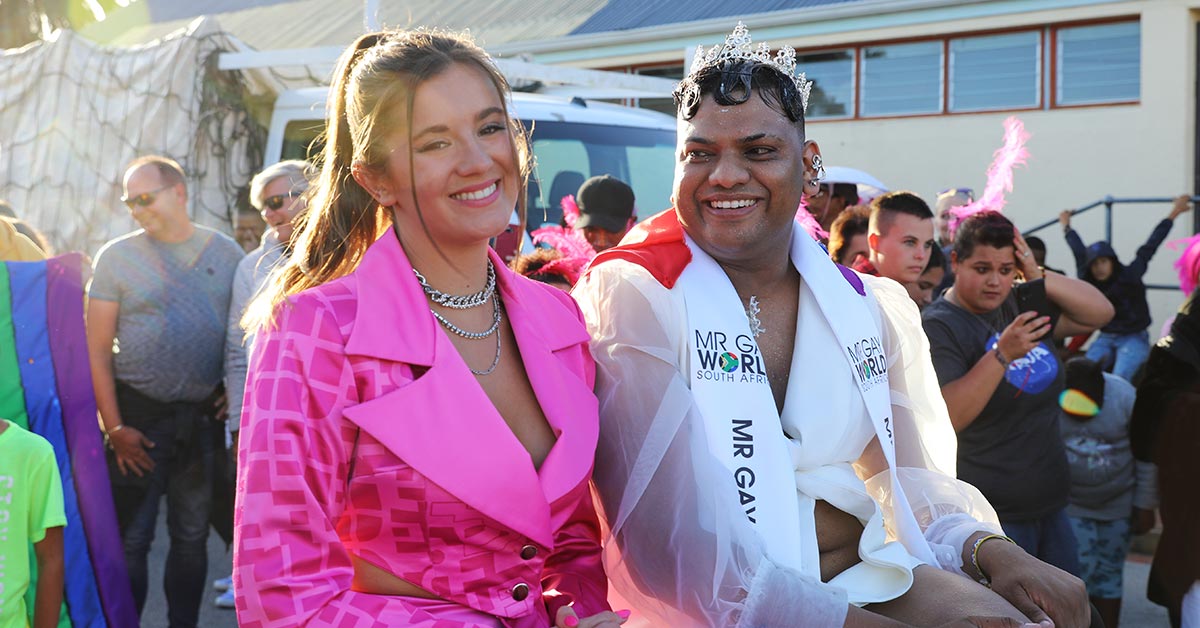 After a two year break, the Pink Loerie LGBTQ arts and culture festival returned to Knysna with a shorter three-day edition.
The event kicked off on Friday 29 April with the annual Gala Fundraising Auction and Dinner at Villa Castollini where 27-year-old Shanon Kannigan from Benoni, Gauteng was formally inducted as the new Mr Gay World South Africa.
On Saturday, Kannigan joined UK pop sensation Cassa Jackson, the festival's headline artist, to lead the annual parade through the town's streets.
Dozens of visitors and townsfolk lined the streets or joined in the procession. Local businesses showed their support by decorating their stores or restaurants with rainbow colours. After the parade, Jackson went on to perform for the enthusiastic crowd.
"It's been truly amazing; a blessing, a dream," Kannigan told SABC News. "Knysna is so gorgeous, it's so beautiful. It makes sense why it's 19th placed out of all the tourism sites in the world . It's breathtaking and the love that you receive… it's out of this world."
The return of the festival was a much-needed shot in the arm for tourism in Knysna in the wake of the devastating Covid-19 travel lockdowns. It also raised funds for various causes and charities in the area.
The Pink Loerie Foundation's Johann van Niekerk said it will take time for businesses to bounce back. "And our small part in that is literally making Knysna available again to the tourists, local, and after that, international will follow," he said.
Check out photos of the Pink Loerie 2022 street parade below, courtesy of Rudi du Toit Photography.