These queer movies are up for Oscars at the 95th Academy Awards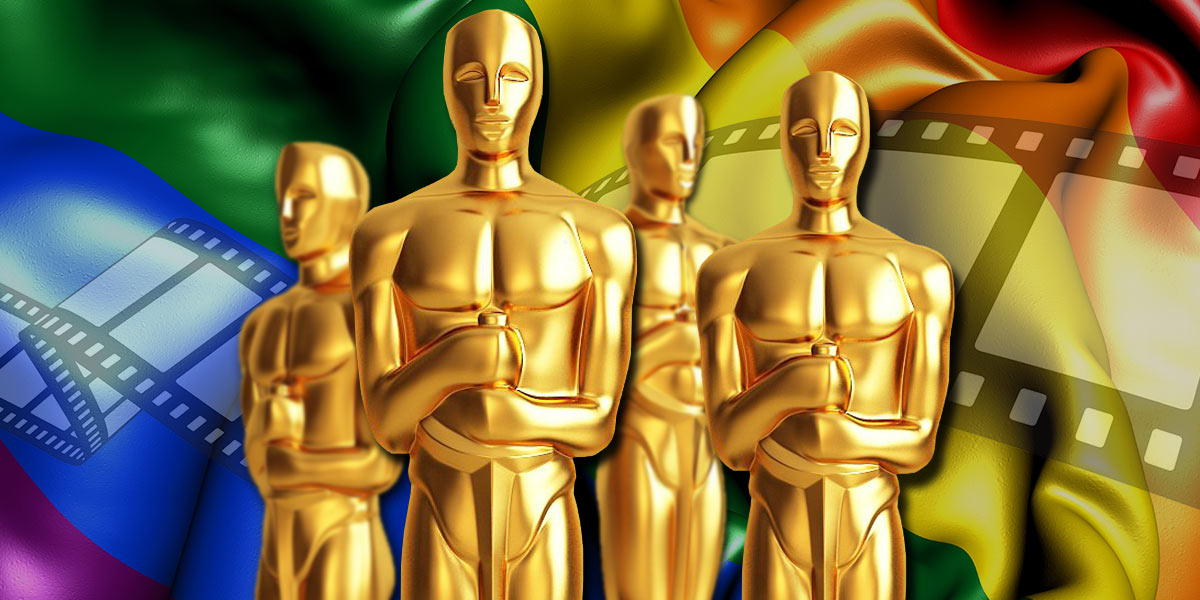 Which queer film do you want to see win big at the upcoming Oscars? We take a look at the contenders.
Queer cinema is getting some of the representation it deserves at this year's 95th annual Academy Awards. There are several films up for the coveted award that have strong LGBTQI+ themes and characters. Let's dive in and look at the Oscar nominees.
The Whale
It seemed like Oscar buzz started flying for The Whale as soon as people saw the first trailer. The drama didn't disappoint. Brendan Fraser plays a gay man with a weight problem who struggles with self-image, anxiety and family issues. He portrays an obese English professor who leaves his wife and daughter for a relationship with one of his young male students. His moving performance is a vital part of why the film works so well. Since Fraser has already won a Critics Choice Award, he is a top contender for Best Actor at the Oscars.
Tár
Despite not making a huge splash at the box office, Best picture nominee Tár could hit all the right notes at the 2023 Oscars. Cate Blanchett (nominated for Actress in a Leading Role) blew audiences away yet again by playing a fictional multi-talented, toxic lesbian musician named Lydia Tár, who struggles to keep every aspect of her life in harmony. This psychological thriller dives into deep issues such as the lines of consent in queer relationships. It was music to many ears when it was announced that Blanchett had won the Best Actress award for Drama at this year's Golden Globes. The film, however, is not without controversy. It came under fire from American conductor Marin Alsop who criticised it for portraying a trailblazing woman as an abuser.
Everything Everywhere All at Once
In Everything Everywhere All at Once, Michelle Yeoh (nominated for Actress in a Leading Role) got to showcase her dramatic chops, comedic timing, and considerable fighting skills during her spectacular performance. Her co-star Ke Huy Quan (nominated for Actor in a Supporting Role) also shone with his earnest and scene stealing performance. Both actors earned well deserved Golden Globes for their performances in January this year. This remarkable Sci-fi adventure, which is a Best Picture contender, is also an emotional story of queer acceptance and identity. Joy (Stephanie Hsu) is an openly gay character and wishes to introduce her girlfriend, Becky, to her sickly grandfather, but her mom Evelyn (Yeoh) is reluctant to acknowledge her daughter's queerness. The film is self-reflective on the Asian-American community dealing with the tension that comes from a queer child coming out. The movie also received praise for its direction, its screenplay and ensemble members like Jamie Lee Curtis and Stephanie Hsu.
Night Ride
A compelling Norwegian short film called Night Ride will go down in history as the first LGBTQI+ short film with a trans person in a leading role to be nominated in the Best Short Film category. The story follows Ebba (Sigrid Kandal Husjord) a fed-up tram passenger who decides to steal a stopped tram and pick up passengers in the night. We meet Ariel (Ola Hoemsnes Sandum), a trans woman trying to travel home at the end of the night when she encounters a group of men bent on making her life hell. Director Erik Tveiten shows audiences why we need to defend trans people from transphobic harassment and violence. LGBTQI+ representation has increased in Norway after lesbian Annette Trettebergstuen was appointed minister for culture and equality.
Finally, Lady Gaga, who we all know as an LGBTQI+ icon, is also an Oscar nominee for Best Original Song for Hold my Hand, featured in this year's Best Picture nominee Maverick. It is Gaga's fourth nomination overall and her third best original song which sets a record.
Lady Gaga has been a strong advocate for transgender rights and has spoken out against discrimination based on sexual orientation and gender identity.
To wrap it up, let's remember her warm message to the LGBTQI+ community after her last Oscar win: "And I also have a true dream in our future, as we evolve as humans, that these award shows will not be male and female, but that we include everyone."
The winners of the 95th annual Academy Awards will be revealed at a star-studded ceremony at the Dolby Theatre in Los Angeles on 12 March 2023.