Swaziland (eSwatini) to host its first annual LGBT Pride March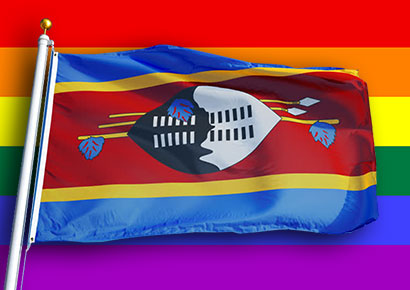 As many countries across the world mark Pride Month, the Kingdom of eSwatini (Swaziland) is set to host its first annual LGBT Pride on June 30.
Hosted by the country's most prominent LGBT group, The Rock of Hope eSwatini, the eSwatini Pride event seeks to create a safer space for the LGBT community to celebrate their identity, elevate LGBTI visibility in the larger public eye, and to allow the Swazi community to positively interact with the marginalised community.
Speaking to Mambaonline, the organisation's communications officer Melusi Simelane, said that safety remains the single and most important concern to the LGBT community and this is the reason why they have decided to host the event.
"We have no safe spaces for LGBT persons to congregate for one reason or the other. ​This event is going to ensure that we are able to interact in a celebratory spirit. The bigger Swazi society is yet to see that we are human too, we can interact and actually have fun, while educating and empowering each other," Simelane said. 
"The police are being contacted on a step by step basis, to ensure that we are working on open terms and they [will] advise what could pose as a threat.  In a word, the police will ensure our safety," he added.
Attendees can expect to see a variety of entertainment, according to Simelane. "For instance we are looking at having a fashion show, a music stage, a little and big kids arena, interactive games for the young and old. This event should, and we hope does, attract families to come and have fun while celebrating diversity in all forms," he said.
The Pride will take place at The Prince of Wales Stadium in Mbabane, the capital city of eSwatini, at 12 noon. The organisation is still waiting for confirmation from the local authority and city council to march on the streets of Mbabane.
Currently, some of the challenges faced by the Swazi LGBT community include the reality that protections enshrined in the constitution do not include sexual orientation. There are also common law offences such as the offence of sodomy; citizens "suspected" of the act can be arrested without warrant under the Criminal Procedures Act of 1938.
The country's king, Mswati III, has publicly called same-sex relationships as "satanic", and Prime Minister Barnabas Dlamini has described homosexuality as "an abnormality and sickness."