EGYPT: 14 ARRESTED FOR GAY SEX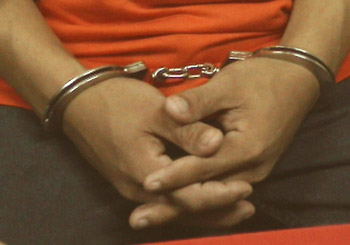 There are reports that Egyptian police have arrested 14 men on charges of having gay sex at what has been described as a gym or sauna in Cairo.
Scott Long's Paper Bird blog translated an October 12 report by state newspaper Akhbar el-Youm about a raid on the venue.
According to the article, police were informed of "the centre's illegal activity and that it welcomed perverted men and boys to practice immorality in its rooms".
In addition to the customers, the staff and manager were also arrested with "a large quantity of pills and sexual stimulants".
The defendants apparently confessed to "frequenting the center to practice immorality" to prosecutor Mohammed Sayed Ahmed.
He ordered their detention and referred them "to the forensic medical authority".
This may mean that the men could be subjected to forced anal medical examinations, a practice described by human rights groups as torture.
While homosexuality is not specifically outlawed in Egypt, gay people can be targeted through immorality laws. Egypt has repeatedly rejected efforts by the United Nations to support the right to equality of LGBT people.
In June last year an Egyptian delegation told the United Nations Human Rights Council in Geneva that sexual orientation "it is not part of the universally recognised human rights".